Why women over 50 should matter to brands
New research from McCann's The Truth About Canadian Women study unveils the 'untapped opportunity' that is women in early retirement.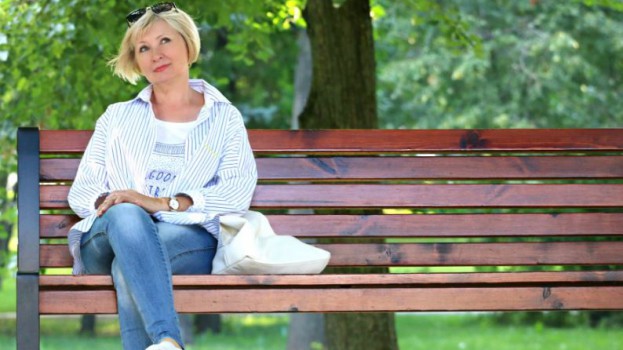 Earlier this summer, women's fashion retailer Reitmans debuted a new brand platform that focused on the "beauty found in everyday moments."
On the surface, the platform's first campaign continued to build on the notion of "realness," a positioning the brand has leveraged since the early 2000s. But "Really You" was exceptional even for the retailer: in addition to showcasing women of different ethnicities and body types, the photography captured women of all ages.
Put differently, it strove to address "the whole woman," and in doing so, extended the very meaning of inclusivity, says Mary Chambers, chief strategy officer at McCann Worldgroup Canada. That's something other brands should be more willing to do, she says, if they want to leverage what her agency has found to be an "untapped opportunity" for marketers.
Consumers today have begun to think differently about age, but those changes have largely not been reflected in today's advertising, finds new research by McCann.
In fact, the latest chapter of its five-part study on The Truth About Canadian Women, called "Over 50: The Untapped Opportunity," reveals that 70% of Canadian women age 50 and over feel that older women are not adequately represented in the media. This is despite the fact that 59% believe they are living a "fuller life" as they enter the 50-plus segment.
In short, advertising – in which women tend to become "invisible" from mid-life into their 80s, only to then be portrayed in a "state of decline and withdrawal" – does not align with the new reality, according to McCann. More women than men diversify their lives beyond work over the course of their careers and are therefore more willing to embrace new things in retirement, the agency found. The result is three-decades worth of missed opportunity to connect with women at a critical time in their lives.
"There's so much in parallel between the life of a woman between [the ages of] 50 and 60 and the life of a woman between [the ages of] 20 and 40 that marketers seem to be blind to or oblivious to," says Chambers. "There's a richness to be tapped into that's being missed…. They're women with more time and money on their hands than any other group."
Not only do women "see new opportunities presenting themselves through life," according to the research, but the net worth of the average 55-year-old is more than double that of a 35-year-old – and remains that way past the age of 65. It's a finding that has been echoed by other organizations, such as International Council on Active Aging, that say men in their early 50s also represent a significant business opportunity for brands.
McCann's The Truth About Canadian Women also looked at how women across Canada perceive work and household roles. Conducted with Ipsos, it is the result of a national survey of 2,700 men and women, and interviews with more than 30 marketers and influential women. As with its 2016 The Truth About Canadians Study, which laid the groundwork for brand platforms like Chevrolet's "Canadian Dream" and Petro-Canada's "Live by the Leaf," McCann plans to use its insights to support its work with clients and marketers.