Licensed producers will get one store each in Ontario
The government outlined details of its private cannabis retail plan, including taking oversight outside of the LCBO.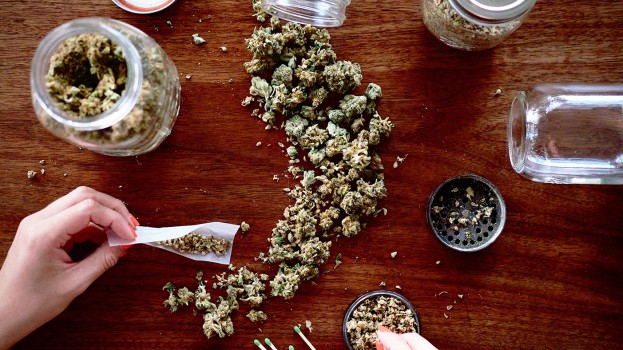 Licensed cannabis producers that hoped the privatization of cannabis sales in Ontario would allow them to expand their retail reach will have to adjust their ambitions.
Yesterday, the government outlined the details of its private cannabis framework at a press conference. Attorney General Caroline Mulroney and Finance Minister Vic Fedeli said that while there will be no cap on the number of licenses that are approved, there will be restrictions on the number that can be held by any single operator, including a rule that allows federally licensed cannabis producers to operate no more than one retail store in the province.
Cannabis retail locations will be required to be independent, meaning it cannot be sold alongside products outside of cannabis. Municipalities have until Jan. 22, 2019 to "opt out" of having a cannabis retail location in their towns. The first private stores will be opened on April 1, 2019 and, as previously announced, consumers in Ontario will have to rely on online sales operated by the Ontario Cannabis Store to buy cannabis.
When Ontario's PC government announced in August that it would be privatizing cannabis sales in the province, many licensed producers issued statements praising the decision and – in the case of those that had already been granted licenses for retail operations in other provinces – began plans to add Ontario to their prospective national retail networks. Aurora, one of Canada's largest LPs, announced that it had identified "over 100″ potential retail locations in Ontario as part of an agreement with Edmonton's Alcanna; however, it is unclear to what degree the new rules would impact those plans, as the agreement will see Alcanna license the Aurora brand for stores that it operates.
In a statement today responding to the new framework, producer Canopy Growth said it would be pursuing a cannabis retail license for its production facility and headquarters in Smith Falls, and would provide additional commentary once the new legislation was tabled.
The legislation is set to be tabled today, when more details, such as how many licenses a single operator can own, will become more clear.
Other rules included in the new framework include the allowance of public consumption of cannabis in any areas where tobacco smoking is also allowed (per the Smoke-Free Ontario Act) and moving oversight of the Ontario Cannabis Store directly to the Ministry of Finance, taking it out of the purview of the LCBO. Fideli also said that while those currently operating illicit dispensaries won't necessarily be prevented from pursuing a legal retail license, they will be barred from doing so if their stores remain operational after the legalization date of Oct. 17.
The Consumer Choice Centre, a consumer group that advocates for greater choice in the marketplace, lauded the proposed rules in a statement this morning, saying it "significantly increases" consumer choice and access when it comes to cannabis, and gives those in the industry greater ability to respond to market pressure and consumer demand.