How to leap ahead in marketing
Strategy publisher Mary Maddever on how the Marketing x Mentors program recognizes the importance of evolution.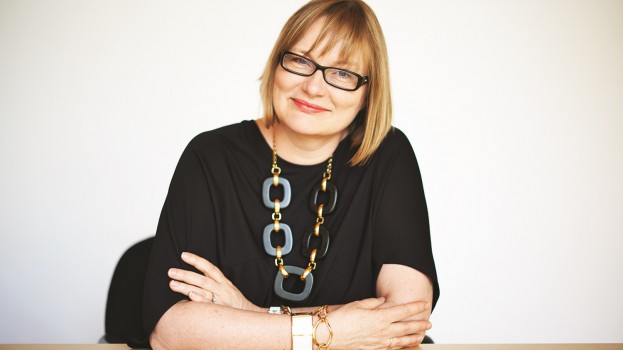 This story originally appeared in the October 2018 issue of strategy.

Over brunch, the topic of how to find local produce without ridiculous layers of plastic came up, and my brother-in-law asked when stores would realize people care about what country things come from and make shopping easier by flagging it (literally, he'd like flags).

This is just one instance of how it's getting harder to please quick-to-boycott consumers during times of trade wars, zero-waste, health concerns, social and political stances, etc. Each new trigger has the potential for a massive movement or to fizzle out. And that's before you tackle the frictionless, no-cost delivery people have come to expect.

Growing (and mercurial) expectations means marketing roles continue to morph.

More companies that disrupt conventions are popping up, as are game-changing categories (cannabis). Longstanding brands, like Maple Leaf, are reinventing. And as our Brands of the Year exemplify, you can stick to your core yet suddenly be in a different space, such as RBC's tech focus or IKEA's CSR-led positioning.

strategy addresses these issues at marketing forums where the CMOs leading the charge share their learnings, and through awards programs like the recent Strategy Awards which showcase the insights and planning behind marcom shifts, Strategy magazine dives into the stories behind those brands, and our online news covers these stories daily. But the missing link is the ongoing personal journey. How can marketers pivot their careers as new opps unfold?

Back in the day, with a few other journalists, I helped develop a mentorship program for women in the film & TV industry. We had the contacts and knew what projects were on the go, so we could pair an editor who wanted to be a director with someone who took a similar leap. I recently bumped into someone who was also involved, and remembered how it opened doors.

Extreme career leaps are happening more often now in marketing, so creating something similar for brand execs seemed useful. Bouncing the idea off Kruger CMO Nancy Marcus and Ad Standards Canada (ASC) CEO Jani Yates, as well as Association of Canadian Advertisers (ACA) CEO Ron Lund, confirmed that a mid-career pivot mentor program would be welcome on both sides. The program's narrow focus compacts mentoring time to a manageable commitment, and fills a need for mid-level marketers who don't need ongoing counsel, just insights to inform their industry-vaulting plans.

We're happy to launch Marketers x Mentors in association with ACA and ASC, and thank our advisory board of Marcus, Yates and Lund – and John St. for the logo, which captures the initiative's collaborative and entrepreneurial spirit.
The program also has a 360 element. Over the year, in addition to being matched with a relevant mentor, participants will be invited to a roster of strategy and association roundtable events with cross-industry execs to add POV breadth to the career leap advice. The application deadline is October 19.

And on the coming together as an industry front, we'd love to see you at Agency of the Year next month to celebrate the top agencies and brands (no flags required, but are welcome).