WestJet rebrands to reflect global ambitions
The airline repositions following the announcement of new international Dreamliner routes and a platinum WestJet Rewards offering.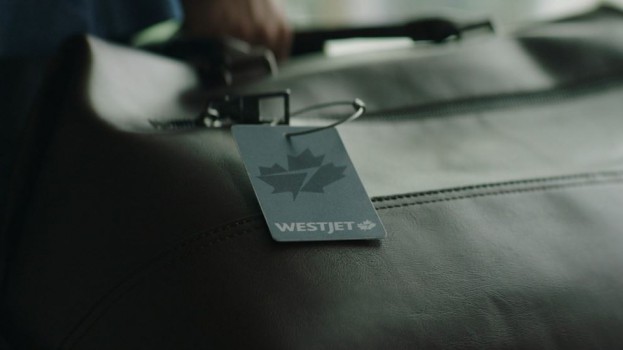 WestJet has unveiled a new brand positioning and national campaign reflecting its evolution from a point-to-point carrier into a global airline based out of Calgary.

The refreshed brand positioning, led by agency partner Rethink, coincides with the announcement of three international Boeing 787-9 Dreamliner routes (destined for Paris, Dublin and London) beginning next spring – the first in Canada to be based out of Calgary International Airport. The company has ordered a total of ten Dreamliner aircraft, with plans for other aircraft to be announced next year.

WestJet's brand transformation follows the June launch of Swoop, its ultra-low-cost affiliate, and the appointment of Ed Sims as president and CEO of the company last March. The brand-side changes include a refreshed logo and new "Love Where You're Going" slogan, putting greater emphasis on the company's global ambitions. The changes are being rolled out across the airline's website and its fleet of aircraft, and will eventually be reflected in its airport presence.

Launching the new positioning, a "Love Where You're Going" commercial refers to "the new WestJet," an airline for "those who fly in the face of convention." The video is airing on TV, including during Hockey Night in Canada through a partnership with Rogers, and on social and digital, with additional OOH materials. Assets will also be appearing on WestJet's owned channels throughout the campaign.

The positioning is intended to reflect its evolution "from a point-to-point carrier into a full-network, global airline," says Rob Daintree, director of marketing communications at WestJet. "A lot of the transformations are around destinations, aircraft, but also product – we're premiumizing our product offering."

Product enhancements include business-class pods with lie-flat beds on WestJet's Boeing 787 aircraft, two-by-two premium seating in its narrow-bodied fleet and the introduction of a "platinum" tier for WestJet Rewards that will launch later this year. At a qualifying spend of $8,000 per year or more, platinum benefits will include a higher earn rate on WestJet flights, priority services and lounge access.

According to Daintree, the company is looking to connect more directly with frequent and business travelers, who "share similar ambitions as we do."

"From a pure product perspective, you'll absolutely see a difference in terms of those who interact and engage with WestJet," he says. "One thing that won't change is that care piece that we're known and celebrated for. We'll 100% stay true to who we are today and [it will] remain present in everything that we do, including our marketing communications."

Rethink, which was named the company's lead agency in April, is developing a new brand platform to be rolled out domestically and abroad, says Daintree. As part of becoming more global in its operations, WestJet will begin marketing in other countries for the first time.

Rethink joined ICOM, a global network of independent advertising and marketing communications agencies, in March, one month before being named the lead agency on the account. At the time, the agency said it was competing for business with a client that needed access to international markets, and that ICOM would help it tap those opportunities through local partnerships.

"Now you know who [that client] is," says Daintree.