AutoTrader goes into the garages of hockey players
The auto website is delving into branded content for the first time with a new video series.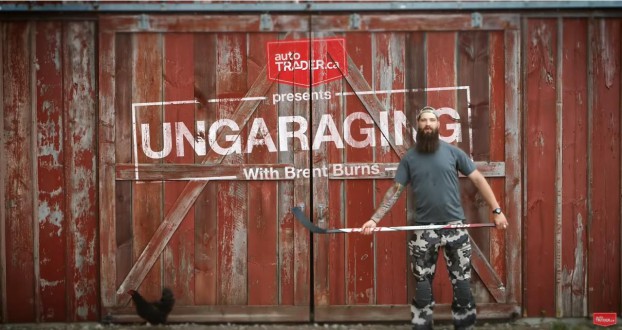 With a new season underway, auto classifieds site AutoTrader Canada has released a new video content series that looks inside the garages of professional hockey players to connect with fans on an experiential level.
Launched on Oct. 11, "Ungaraging" explores a place for that, from taping sticks to practicing slap shots, the garage was the first arena for many players.
The first video shows defenceman Brent Burns making memories with his kids in his garage, attached to a massive 400-acre Texas ranch, which houses a work truck, an RV and all of Burns' other vehicles used for occasions like family trips or date nights. The next video, with Brad Marchand and his garage in Halifax, will be live by the end of October.
The web series will run till the end of the year and will expand to more players, sports and other interests like music in 2019.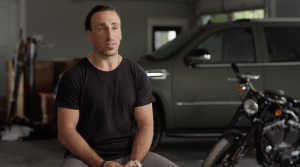 Kevin Cheng, director of SEO and content at AutoTrader, says that the marketing strategy behind the web series was to engage its audience not just from a technical side with car reviews, but also on the experience side. The lifestyle of hockey players beyond the ice and inside rusty old garages adds a personal touch, pitching the brand "as creators of entertainment content" as well, says Cheng. The videos will be available on the brand's website and on its social media channels.

AutoTrader is best known for buying and selling vehicles. "Not a lot of people know that we are a research and publishing platform as well," Cheng says. "We have been writing editorial content for the last four years and this web series is a first of its kind under our lifestyle and entertainment section."

A year ago, the website published a story about hockey players and the cars they use, which gained exceedingly high views. "This article had really strong engagement and it became apparent early on that there was something special about hockey and cars that readers enjoyed," says James Loftus, VP, strategic communications at Co-Op, the creative and PR agency on the project. "We wanted to bring this connection to life through strong storytelling, appealing to a wider audience and reinforcing the brand's evolution from marketplace to destination for all things autos – which includes buying and selling, research, news and now entertainment."