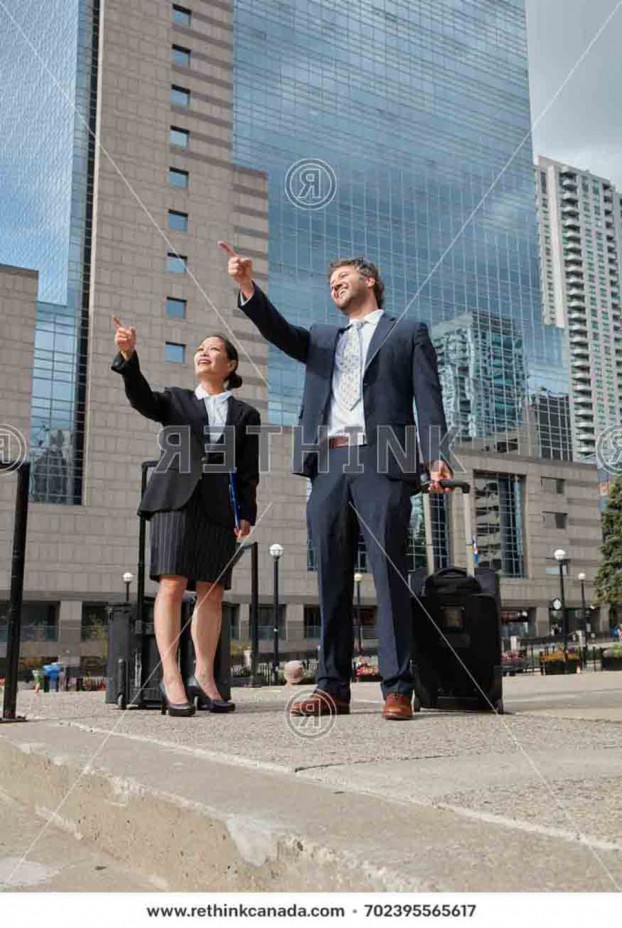 Rethink Toronto's managing partners, creative – Christina Yu (left) and Aaron Starkman – take a stab at careers in stock photography.
Rethink has added to its leadership team in Toronto, hiring Christina Yu as managing partner, creative.
Yu will team with fellow creative partner Aaron Starkman to oversee the office's creative output. Her first day at Rethink will be Oct. 29.
"With the rapid growth we've experienced in the last 18 months, we felt that in order to keep our culture and our work on the same level its always been on, Christina would be a huge part of helping us be true to our values," Starkman says. Wins at Rethink over the last year-and-a-half include IKEA, WestJet, Silk, Wonder Bread, the Ontario Science Centre and expanded assignments with Kraft Heinz. That's on top of existing work with clients such as Molson Coors, Uniqlo and Scotts.
Yu has spent almost nine years as EVP and creative director at Red Urban Toronto, which she helped launch as one if its first employees at the beginning of 2010. That came after more than four years as VP and CD at Lowe Roche, and she has overseen award-winning work for clients including Stella Artois, Pepsi, FedEx, Johnson & Johnson, Audi and Volkswagen over the course of her career.
Starkman says he is "elated to have the chance to finally work" with Yu, a sentiment she echoed.
"I've wanted to join Rethink ever since I started in the industry," says Yu. "It's all about the right fit and right timing, and when this opportunity came up to join Rethink and work with Aaron, I couldn't say no. Any move is a big decision, but this one was easy in terms of the fit and the people and being a part of the culture. I've worked at independents for half of my career and holding companies the other half, and I've always loved the culture of independents."
Red Urban Toronto did not provide comment or information as to who will be taking on the agency's creative leadership going forward.
Earlier this year, Rethink also hired creative director Dhaval Bhatt to the team in Toronto. Elsewhere, it has added new ACDs in its Montreal and Vancouver offices and a new partner in Montreal in 2018.