Subaru picks Zulu Alpha Kilo as AOR
The auto brand's previous agency, Red Urban, did not participate in the review and will soon close its office.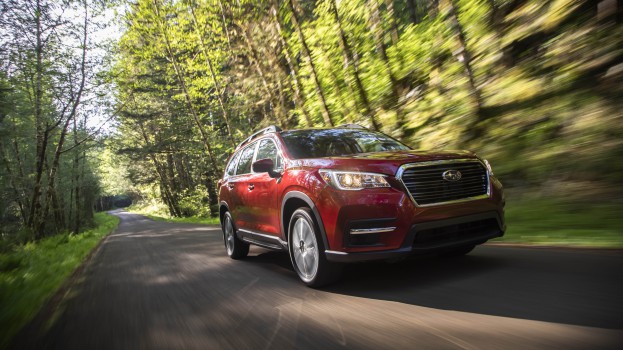 Subaru Canada has selected Zulu Alpha Kilo as its new agency of record.

The assignment covers all aspects of brand strategy, creative, digital and production for the automaker. It is a national assignment, though Zulu will work closely with Agency Rinaldi, which handles dealer association work in Quebec. OMD continues to lead the automaker's Canadian media planning and buying.

The win marks Zulu's return to the automotive category. It had previously spent five years as the Canadian AOR for Audi, before declining to participate in an RFP for the business, with the account going to Taxi in 2017. Ted Lalka, VP of product planning, marketing and customer experience at Subaru Canada, says it was the agency's experience in automotive and retail that made it stand out, as well as well as its understanding of the Subaru brand and a feeling of chemistry that would help push it in new creative directions and keep from getting "too comfortable in its marketing."

"There's been a legacy of great work for Subaru over the years," adds Zak Mroueh, founder, CEO and CCO at Zulu Alpha Kilo. "We look forward to building upon that even further."

The selection comes after an agency review that began in November. The assignment was previously handled by Red Urban Toronto, which it won in 2015, but declined to participate in the pitch. Steve Carli, president of Red Urban, said in an email to strategy that "given the agency's proven track record of success on the brand, it would not have been prudent to participate in the pitch."

Parent company Omnicom has since moved to close Red Urban, effective March 1.

Subaru made up the bulk of Red Urban's recent work – such as a campaign in the fall for the new Forester model – though its creatives were brought in to work on the first campaign from Omnicom's dedicated McDonald's agency, We Are Unlimited, last year. In October, EVP and CD Christina Yu left the agency to join the creative leadership at Rethink.

"We enjoyed working with Red Urban and the entire team and very proud of the work that was done," Lalka says. "But we felt to get us to the next level, we needed an agency that was larger in size and scope and will leverage all the different channels that are available to communicate our message to the marketplace."

Subaru sold 58,070 new vehicles in Canada last year, up 6.4% from 2017, and Lalka adds that market share and brand awareness have also seen improvements in recent years. But he says there is a feeling that there are still opportunities for growth by working with Zulu to communicate what makes Subaru unique in the automotive market. Lalka says that includes the technology and engineering in its vehicles, as well as the fact that most Subaru buyers tend to be very well-informed and have high loyalty to the brand.

"We have a lot of repeat buyers, and vehicles typically don't get traded in," he says. "They typically get handed down to family members or sold to friends. That's not typical of a mainstream brand. So we want to leverage that and communicate that positioning, not only as a differentiation point against our competitors, but also as a way to show how we appeal to individual people."

Zulu's work with Subaru has already begun, and Lalka says the first "major" project the agency will be tasked with will likely be promoting the new Legacy model, set for release this fall.

This story was updated at 2:55 p.m. on Feb. 25 with commentary from Ted Lalka.