CRC 2019: Top brand and planner on finding new crews
How Lori Davison, Jason Chaney and Cossette built on SickKids' strategy to reach new donors.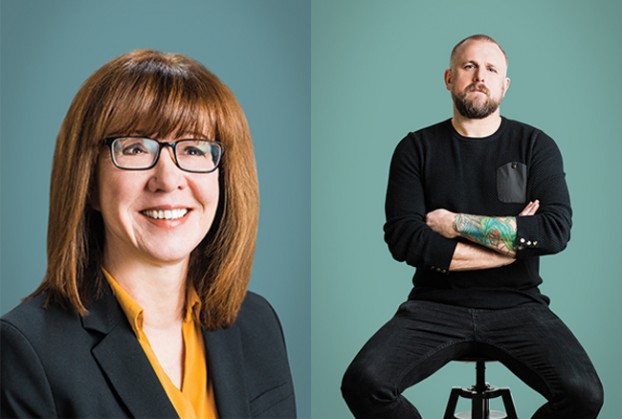 You're reading a deep dive into what helped propel this year's best and brightest to the top 2019 Creative Report Card. Be sure to check in throughout the week for more, and check out the full listing of the country's top creative and strategic minds.
This story originally appeared in the March/April 2019 issue of strategy.
For the most part, the SickKids Foundation (the #1 brand on the CRC list) has attracted middle-aged moms as donors. Steve "Dangle" Glynn is a new breed of donor/influencer.
He's a 31-year-old professional YouTuber who tends to half-yell, half-talk. A lot. Right into the camera. These days he loves to yell-talk about SickKids – almost as much as he loves ranting and raving about his beloved Toronto Maple Leafs.

Glynn is part of the "Blue&Whites," a group of hardcore Leafs fans who had heard of SickKids, but generally didn't donate. Along with the "Cyclists," the "Dog People," the "Lefties" and the "Cosplayers," Glynn's gang is one of 50 so-called "crews" – the hospital is tapping to reach well beyond its traditional donor base online.

Following the first two phases of SickKids' "VS" campaign to raise $1.3 billion (which will help rebuild the aging downtown Toronto hospital) phase three launched in October with yet another rousing spot. The "Join your Crew" commercial, created by #1 agency Cossette, features actor Colm Feore calling on people in the GTA and beyond to find their "crew." It was also a turning point for the platform, with the foundation making the donor the protagonist of the story, instead of just the kids, says Lori Davison, SickKids' VP of brand strategy and communication.
"It's a celebration of all of the people who, in spite of their personal interests and subtle differences, share one common goal, and that's winning for the kids," says Jason Chaney, the #1 CRC planner, who used to work at Cossette and now does strategic consulting work for the foundation through his consultancy, Ad.Vice.
Naturally, says Davison, an influencer-based media strategy was developed to target those "crews." Working with Citizen Relations, it enlisted 50 influencers to speak to cultural groups as obscure (and important) as the "Boxers" and the "Straight Razors." The team identified influencers based on passion points that people identify with, says Davison.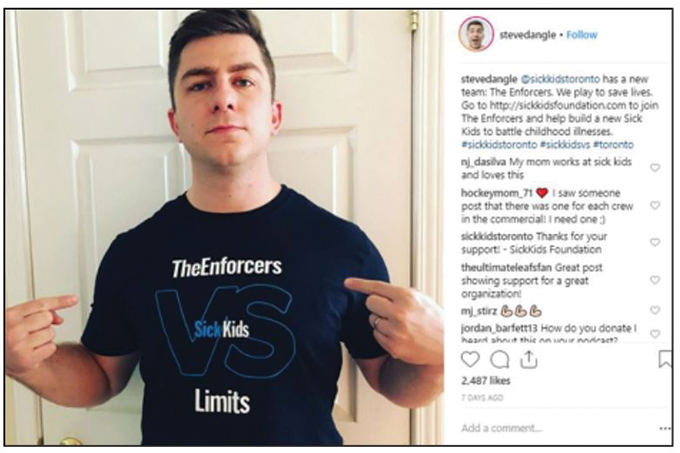 Crew leaders were briefed on the campaign theme but ultimately each made it their own, amplifying their messages organically: Amazing Race winners Kristen and Steph hosted a friendly competition rallying their followers, YouTuber Danoracy (and his pup) created video content, and fitness leader Cassie Day hosted an in-person event raising $5,000. For his part, Glynn appeared in "The Blue&Whites VS Limits" ad and then went one step further by inspiring a fellow hockey fan to create The Marner Jar website – which has collected close to $7,000 primarily from Glynn/Leafs fans as of press.

The strategy was designed to help SickKids' reach new donors, and have influencers become a rallying voice. "While there were bigger more theatrical aspects to the campaign, the influencer portion delivered a personal, grassroots experience," notes Chaney.

The strategy has brought in more one-time donations than any other SickKids' campaign, says Davison. While the organization is making strides on its long-term strategy to amass monthly donors – having recently hit 100,000 – "Crews" has broadened the scope to include people who may have never donated at all, such as fans of Glynn.

Only a few months in, Davison says SickKids is learning to prioritize the most effective influencer groups and planning around seasonal opportunities. For instance, the "Celebrators" are likely to take a prominent role during Canada Day and Victoria Day weekends. And as the hockey season winds down, SickKids aims to recruit baseball fans for a Toronto Blue Jays crew, after all opening day is not far away.

With files from Melissa Dunne