2022 Marketing Awards: The Craft shortlist revealed
In the third unveiling this week, strategy reveals the next set of finalists that could medal at the show in June.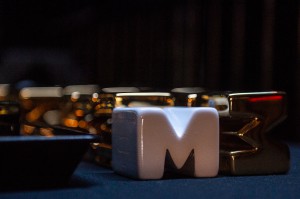 Another day, another shortlist.
In case you missed it, earlier this week strategy revealed the Design and Multicultural finalists for the 2022 Marketing Awards. Today, we're rolling out the red carpet for the shortlisted work in Craft.
Co-chairs Steve Mykolyn of Castor Designs and Tyson Kuteyi of Grayson Music led the jury in a final round of deliberations earlier this month. The list below is a record of this year's best crafted work, which was worthy of being discussed (and potentially) medalled by the live Craft judges.
To see which of the below work will walk home with an "M" trophy, come to the in-person awards gala this June. More information about the event to come.
And check back here again tomorrow to see the finalists for the Public Service Advertising category, before we finally reveal the main Advertising shortlist on Friday.
Craft shortlist
| | | |
| --- | --- | --- |
| #TapeOutHate | Anomaly & Grayson Music | Budweiser |
| Becoming An Investor | Leo Burnett | TD Bank |
| Book Human | Broken Heart Love Affair | Internova Travel Group |
| CIBC Plane TVC | TBWA\Juniper Park | CIBC |
| Colours Of Pride | Rethink | Fondation Émergence |
| Day After Day | Bensimon Byrne / Narrative / OneMethod | White Ribbon |
| Globes Apart | FCB | Air Canada |
| Glory From Anywhere – Team Canada | alter ego | COC – Canadian Olympic Committee |
| How To | BBDO New York & School Editing | Sandy Hook Promise |
| National Magazine Awards | Rethink | National Magazine Awards Foundation |
| Orders of Sacrifice | Zulu Alpha Kilo | HomeEquity Bank & Royal Canadian Legion |
| Our Little World | Rethink | IKEA |
| SickKids Moms VS: Hard Days | Cossette | SickKids Foundation |
| SickKids VS The Unknown: Be A Light | Cossette | SickKids Foundation |
| Stronger Together | Scouts Honour | International Olympic Committee |
| The Immortal Poppy | Wunderman Thompson | Royal Canadian Legion |
| The Lost Tapes Of The 27 Club | Rethink | Over The Bridge |
| The ScrapsBook | Rethink | IKEA |
| This Job Can Break You If You Let It | Cossette | NABS |
| Tradeworx | FCB | The Home Depot |
| Uncomposed | Bensimon Byrne / Narrative / OneMethod | White Ribbon |
| Uncontained | Scouts Honour | Public Safety Canada |
| Want | Untitled Films | BetterHelp |
| Welcome to the Flavourhood 2.0 | John St. | DoorDash |
| Wonderful Humans – Terrific Bodies | TBWA\Juniper Park | Nissan |