Kraft Heinz's plan to save shoppers time and money
From Shopper Marketing Report: SaveWithShortcuts is a new digital-first hub based around coupons and recipe "hacks."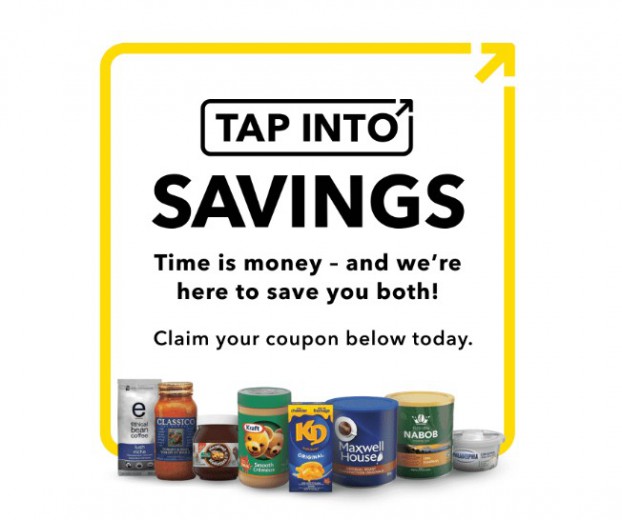 Kraft Heinz is coming to grocery aisles in a big way this back to school season to introduce shoppers to a new place to find coupons and recipes.
SaveOnShortcuts is a new online hub looking to save both money and time, which are both top-of-mind for parents as the grapple with the impending return of school schedules amid a high-inflation environment. So, in addition to downloadable coupons that can be saved to a visitor's mobile device, the website also contains numerous "hacks" that can be made quickly from Kraft Heinz's most-loved products.
The company is leading the charge for promoting the hub across national grocery banners with with an array of displays including dump bins and bookcases, bunkers, end caps and a whole suite of other shopper tools. While the campaign is timed for back to school, with more parents in the aisles and looking for quick and easy meal options, the fact that it covers multiple brands means speaking to a broader audience.
"This is one of the most important scale campaigns of the year," says Richard Behrman, who leads Kraft Heinz's Canadian omnichannel marketing, trade marketing and partnerships. The CPG dug deeper when it came to people's needs as shoppers, landing on a campaign that is relevant, particularly in a challenging inflation environment. "We don't normally include coupons in major scale events, but what's going on with inflation, it's an important tool this year."
Displays amplify the "tapping into savings" concept. There are app-like icons using nothing but product imagery to represent each of the company's brands, like a peanut butter checkmark, a KD arrow or a heart rendered in the brand's Hazelnut spread.
"We want to flex the muscle of powerhouse brands," Behrman says as to why names are used sparingly, and tells strategy that retailers can bring to life the category and tools that are most important, some of which are brand-specific, like the wobblers.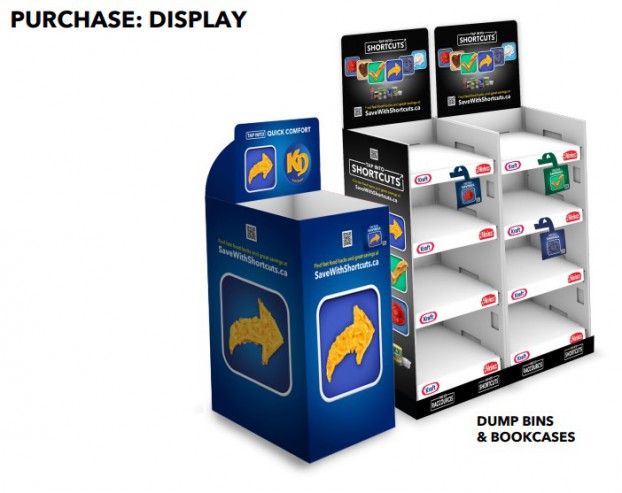 Behrman says that food comprises a small part of the back to school equation for shoppers, with apparel and electronics driving much of the back to school spend, but Kraft Heinz wants to provide value at this time when Canadians' wallets are squeezed.
"We didn't want to make the season even more expensive for people really struggling right now," Behrman says, while acknowledging that it offers a range of products that appeal to different demos, reiterating what the company said in its recent earnings report that it's benefiting from having a range of products across the pricing ladder.
Behrman says Kraft Heinz is exploring long-term relationships with couponing apps like Flipp and Reebee, but for this campaign, the digital tactics are centred on programmatic and social to amplify the value proposition on the other side of the funnel.  Integrated marketing is not about "matching luggage," but it has to be all connected with no dead ends in the shopper journey, Behrman explains.
The campaign is in-market now and runs to the end of September, and includes Walmart, Loblaw, Sobeys and Metro banners.
Kraft Heinz in-house content creative studio L'Atelier did the shopper materials. Carat handled the buy.