A Quebec produce brand gets a makeover
Taste of the North is being made to look more punchy and youthful.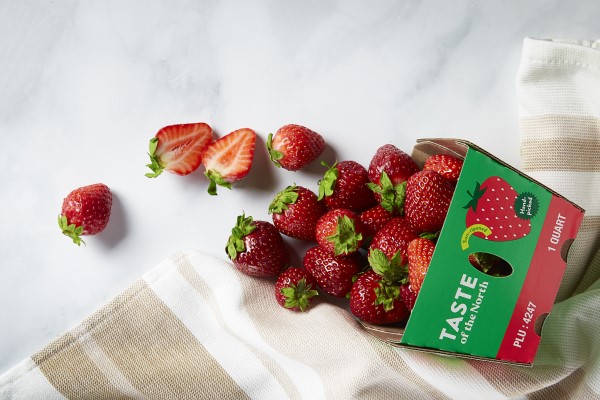 A Québec produce brand is getting a new look, thanks to design and branding agency Pigeon.
Taste of the North is a local Québec brand specializing in produce export from the province to the U.S., and it is getting a refresh in order to better speak to its core brand values of sustainability.
The 25-year-old brand, which ships within a 250-mile radius of its fields in Québec, is being positioned around clearly communicating the taste, quality and sustainability factors that set the brand apart.
"Taste of the North's new brand positioning, identity and package design better aligns with the company's identity: a punchy, youthful brand, looking for the best ways to offer American clients fresh and tasty produce from Québec," notes Jean Francois Beliveau, CD at Pigeon Brands, which has been working with the producer since 2021.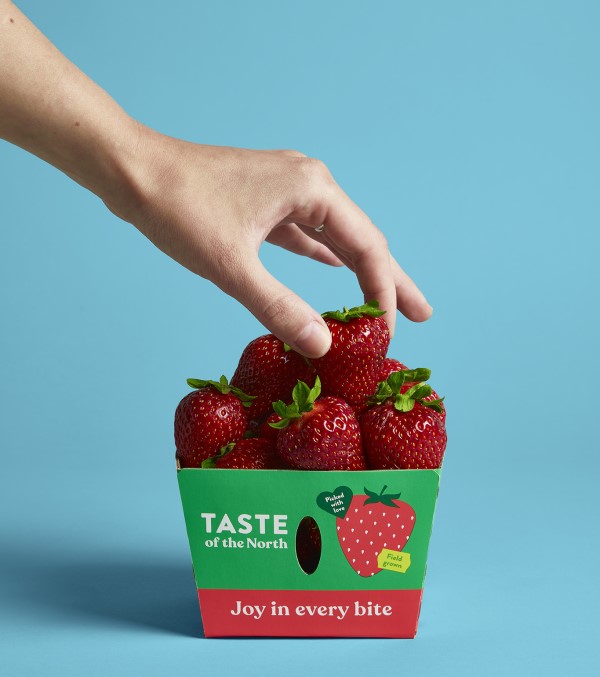 "We developed the brand strategy around the Taste of the North's brand promise that delivers regionally-sourced produce grown the right way – resulting in exceptional taste." This, Beliveau says, translated into the consumer truth of experiencing delicious, flavourful produce – which was the driving point of differentiation and insight leading us to develop the tagline "joy in every bite!".
Pigeon's design solution, he says, communicates freshness, flavour and the brand's sustainability practices, and it updated its identity and packaging to emphasize the "joy" positioning.
"With a stronger emphasis on 'taste' in the logo, a more contemporary wordmark and a saturation of a fresher green on pack, the new look and feel truly speaks to the brand's delicious offerings and sustainable values," Beliveau says.
In addition to its strawberries and wild and cultivated blueberries, Taste of the North is known for its hydroponic, organic, vine-ripened tomatoes and English cucumbers, bell peppers, and a wide range of seasonal vegetables from growers across Quebec, targeted to New England consumers. The other produce has not been rolled out yet with the new look and feel designed by Pigeon.
Eric Frechette, Taste of the North's CEO says that as environmental values weigh more and more in consumers' purchase decisions, its "business model enhances the sustainable practices of our Québec partners, with whom we deal with on a daily basis."