Audi showcases the 'progress' it is making on EVs
The automaker's experiential event is designed to spark meaningful discussions about vehicles of the future.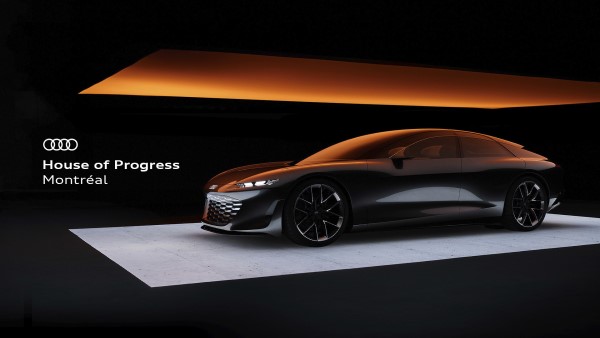 "House of Progress," Audi's electric vehicle and concept car showcase, is in Montréal.
The ticketed event, which visited Milan recently and has previously touched down in Tokyo and São Paolo, presents the automaker's "vision for the future of premium mobility through an immersive consumer experience." It opened Thursday and runs until Sunday.
Audi's positioning is "Vorsprung durch Technik," which means "progress through technology." Audi's head of marketing Joseph Ottorino tells strategy that "House of Progress" is designed to spark meaningful conversations about the future, and what needs to be done to move us all forward.
"Sustainability needs to be at the core of everything we do," Ottorino says.
In addition to showcasing its EVs and Grandsphere concept vehicle, "House of Progress" shows the automaker's sustainability commitment with content from thought leaders representing multiple disciplines to share their vision on how progress can drive change, Ottorino says.
The event includes panelists like astronaut Chris Hadfield, architect Omar Gandhi, Olympian Marnie McBean and Nino Di Cara, founder and president of Electric Autonomy.
According to summer data from the EY Mobility Consumer Index,  the number of Canadians looking to buy electric cars has hit its highest level yet, with 46% of respondents planning to buy a car choosing an EV, up 11% per cent from 2021.
"Canadians are becoming more and more curious about EVs," Ottorino notes, adding that its approach is to provide education and hands-on experience with initiatives, such as its Et-tron Experience, centred around its electric SUV offering all-wheel drive, high-speed charging, and long-range capability.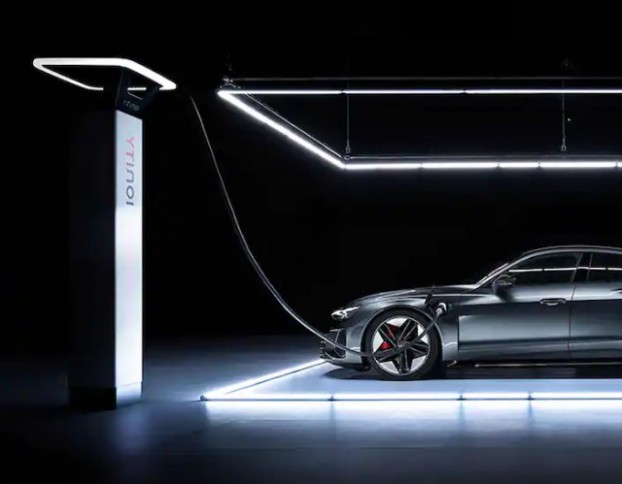 "We hope to inspire all Canadians to dig deeper into EV technology, to research their local charging station options, and to have important conversations about where mobility is going," he says.
By 2025, the brand plans to have a portfolio of more than 20 all-electric models that, when charged with green electricity, emit zero carbon.
Now more than ever, Ottorino says, live and integrated events are providing the platform for meaningful conversations as consumers crave the opportunity to engage with brands in a more meaningful way. "Experiential is the perfect medium to connect people with brands, especially when amplified with digital integration that can expand their reach," he says.
Audi began promoting "House of Progress" in September through PR, paid media partnerships and social, as well as tapping into its dealer networks and CRM database. The automaker also engaged thought leaders and individuals who are influential in the space to amplify the message.
The lead agency for strategy, experiential, social and content is Mosaic. Huge handled CRM, Touché handled paid media and Faulhaber Communications led PR.
Yesterday, Audi announced it teamed up with Bensimon Byrne to to lead its creative as its new AOR in Canada, following a competitive review.