CASSIES Silver: Heart and Stroke's zombies save lives
The foundation trains a record number of people in CPR thanks by tapping into the trendy interest in the "undead."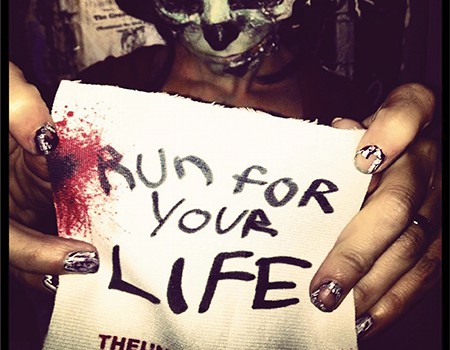 Events, Seasonal & Short-term
Situation Analysis » Someone collapses on a crowded sidewalk and goes into cardiac arrest. What do you do? Most would call 911, which is good, but a few know CPR, and that can be the difference between life and death. If someone calls 911, a cardiac arrest victim has a 5% chance of surviving. But if CPR is performed right away, the survival rate increases to 24%. Unfortunately, bystander CPR save-rates in Ontario have remained at 5% for 20 years. Clearly, there was CPR training work to be done.
Strategy & Insight » Research uncovered that young people were more likely than the traditional older demographic target to perform CPR in public. Guided by this, the focus shifted to training 18- to 24-year-olds. Timing also changed. November is CPR Month – far from the ideal month for a campaign aimed at young people. But what if the campaign kicked off in October and rode the momentum of Halloween?
Execution » For 2012 it was decided to focus on one massive training event on Oct. 27, rather than the smaller, more fragmented efforts traditionally run in the past. The locale was Canada's Wonderland, and the communication centrepiece was a zombie-inspired short, "The Undeading." A microsite acted as the hub of an elaborate four-week campaign, which included transit ads, Nuit Blanche executions, participation at the Toronto Zombie Walk, a live show at Yonge-Dundas Square, Twitter and Facebook engagement, campus murals, pre-roll, online banners and extensive media coverage.
Results » It normally takes three years to train 5,000 people, but "The Undeading" Canada's Wonderland event helped to train 5,020 people in one day. In addition, thanks to the buzz, training in smaller communities attracted an additional 3,000 people, bringing the total number trained to over 8,000, compared to 700 in 2011.
Cause & Effect » The campaign was a complete shift from previous efforts, and was clearly the only activity to have caused the results. "The Undeading" also went viral and currently has more than one million hits. It also reached over 1.2 million Facebook users.
Credits:
Client: Heart & Stroke Foundation
Chief marketing and communications officer: Geoff Craig
Director, health promotion and public affairs: Mark Holland
Manager, public affairs: Krista Orendorff
Senior project specialist, advocacy: Sumi Shanmuganthan
Communications specialist, resuscitation programs: Nadia Formigoni
Manager, health promotion: Ali Salam
Senior manager, health partnerships: Karen Trainoff
Senior manager, parent brand and marketing programs: Joanne Cullen
Manager, resuscitation programs: Andrew Lotto
Associate manager, media relations: Alex Maheux
Senior manager, media relations: Teresa Roncon
Senior administrative assistant, research advocacy and health promotion: Lynn Poto
Agency: Agency59
CCO: Brian Howlett
CD: Andrew Gillingham
AD: Naeem Walji
CW: Ketan Manohar
Account director: Akiyo Hattori
President, strategy: Al Scornaienchi
Studio head: Jared Smith
Programming: Eric Chen
Media director: Kwesi Holder
Media executive: Karen Stein
Broadcast producer: Maggie Kelly
Digital artist: Brian Santangelo
Design head: Deirdre Hughes