Fall TV: Strap in
Publisher Mary Maddever on brand-creator collaboration and the future of Canada's TVscape.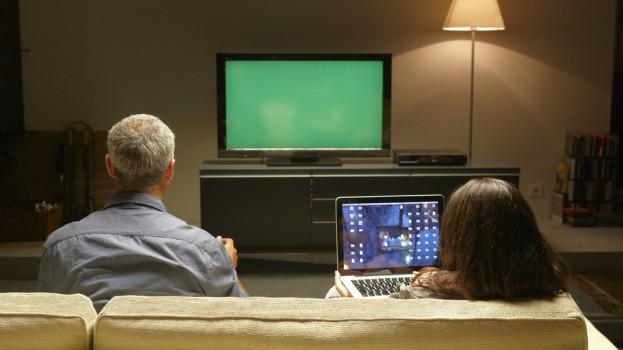 This story appears in the July/August 2015 issue of strategy.
This is the year change will really shake up Canada's TVscape. It came to a head with an unexpected push from the CRTC ending specialty channel genre protection, a regulated skinny basic package and a move away from proscribed Cancon levels (and puzzling threats to simsub). Add a radical round of leadership change at the networks, and it's a whole new ballgame.
One is being played in a global league, up against the likes of Netflix and YouTube. Which in context, makes the national broadcast rivalry a local playing field – with much better odds.
And that's the conundrum facing brands creating their own content programs; more and more people are watching content on tiny screens, but global viral odds are not in your favour. And even when you hit it out of the park, if you have a budget for marketing in Canada, you'd like results here please.
For both networks and brands, the opportunity lies in trying new ways to build audiences across platforms and that's why the new mash-ups of Canadian networks with the online celeb community is overdue. Corus collaborating with Kin and Much starting its own MCN working with YouTube creators are great combos of a national audience platform, plus a demo dive into off-the-grid consumers.
While some Canadian brands have already been working directly with the creator community, the next step is to parlay that into long-horizon content programs, mastering story arcs and transmedia worlds that keep fans loyal while drawing in new audiences – using the showrunner skill set. Just like Degrassi has done for decades across many platforms.
Factor in the addressability and data potential of TV as it moves deeper into more actively subscribed and digital territory, and we see two complementary streams emerging. Not broadcast versus digital, but direct and diffuse. And since TV advertising is still most efficient for achieving KPIs, the opportunity to leverage it to also augment brand content should be more attractive than ever.
Hitting it out of the park on a Super Bowl spot (an American one, depending on how the simsub skirmish goes), still holds value for any brand that wants a big megaphone (according to a recent MarketShare study, over the last five years TV was the only medium to maintain its effectiveness). And on the flip side, the audience de-fragmenting pick-and-pay could cause may be a good thing; the more directly brands reach the right audience, the better the odds of resonating.
Where that content exists – mobile, TV, direct VR feed to your brain – will matter less than what it ladders up to, its IP longevity and audience affinity. So dig in for the long haul. I suggest you start reading Playback, and delve into our BCONxChange Canadian content database. It's going to be a bumpy ride.
Cheers, mm
Image courtesy of Shutterstock