Holiday shopping by the numbers
Survey results reveal that physical stores are still the go-to, while mobile isn't as hot as you might think.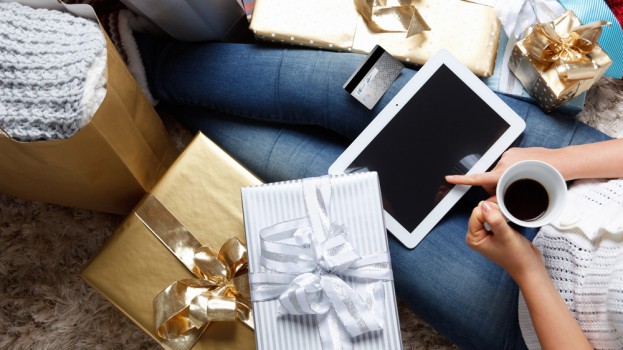 The advent calendars are out, Christmas trees are inundating Instagram feeds, holiday songs are in full force, and Canadians' mad dash to get everyone on their list a gift before the calendar hits the 25th has begun.
In response to what's on so many shoppers' minds right now, strategy has curated a collection of recently-released reports on holiday shopping for this year. Before you scroll down and sift through the numbers, here are two things we spotted in this year's stats bonanza:
1. While many of this year's shoppers will gripe and groan about crowds, #firstworldparkingproblems, and even what they consider to be unknowledgeable staff on retailer's floors, the majority of them will still make a trip to the mall instead of shopping via mobile.
2. So why do shoppers choose in-store over mobile when they're not entirely happy with the experience of physical shopping? Because retailers in Canada, according to the survey respondents, haven't quite got the "convenience" part of mobile shopping right, yet. Some end up being more frustrated by the process of navigating a user-unfriendly app or a site that's not mobile optimized.
Salesforce 2015 Connected Shopper Report:
82% of holiday shoppers would avoid going into a physical store if there is a large crowd
48% of them are turned off by shopping in physical stores because of the lack of parking
48% say they'll opt for online shopping over in-store because it's more convenient for them
50% of shoppers are motivated to shop at certain stores based on the type of technology their associates use to assist them in locating and purchasing products
48% of consumers believe they know more about a product than a retailer's associate on the floor
36% of millennials want retailers to know about them and who they are the minute they walk into a store, while only 13% of boomers feel the same way
Accenture's 2015 Holiday Shopping Survey:
34% of Canadians plan to spend more on holiday goodies this year than in 2014
2% of Canucks do the majority of their holiday shopping using their phones or tablets (via an app or mobile-enabled website)
But that's not to say others aren't interested in doing the same. 70% of Canadian shoppers say they'd download a retailer's app only if it made the shopping experience more convenient
31% of shoppers like the idea of being able to locate items inside a store using a retailer's app, while 29% would be more inclined to download the app if it provided more personalized offers and coupons
61% would download a mobile app if it helped them better monitor their loyalty points, while 54% would use them to receive and use promotions, and 49% would be motivated to do so if it let them scan items in their cart (that way they can keep a running tally of their purchases in real-time)
38% of consumers avoid shopping on a mobile device due to their personal privacy and safety concerns
28% will also shy away from shopping on a smartphone/tablet because of the frustration they deal with when a retailer's site is not optimized for mobile browsing
57% of Canadians, on the other hand, will shop via mobile device if it means they can avoid crowded stores
56% say they'd use mobile shopping if it led to better discounts/deals
62% of the survey respondents, however, prefer shopping in physical stores over mobile devices
68% of shoppers are also more willing to share personal information if the retailer returns their openness with a coupon or discount
27% of Canadians plan to travel across the border to shop for holiday gifts and goodies this year (that's 3% less than last year, with shoppers blaming the weak Canadian dollar as the reason they plan to shop local)
Ipsos Canadian Inter@ctive Trends Report:
55% of Canadian holiday shoppers will use their mobile device to do some comparison shopping while inside a store (that's an increase of 13% from last year)
44% of the respondents admit that they occasionally change their mind about a product they plan to purchase online, while 12% say they are regularly indecisive
14% of all online shoppers say that they made an online purchase after clicking through to a sponsored link or after seeing an ad on social media.
31% of online shoppers will choose to shop on Amazon for this year's holiday shopping (up 7% from last year)
Image courtesy of Shutterstock