Veritas opens Vancouver office
The PR firm will bring a new regional presence to its national clients, including a newly-formalized relationship with Best Buy.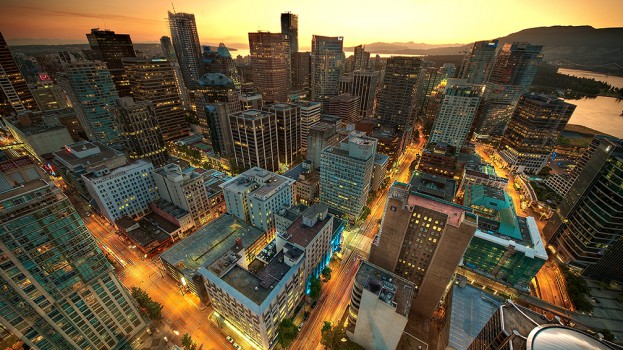 Veritas Communications has landed on the West Coast with a new Vancouver office.
The office will be led by Brendan Bailey, who has been hired as VP of Veritas Vancouver. Bailey has been running his own PR consultancy in Vancouver for the last four years, having spent the four years before that at Optimum PR (which is now Citizen Relations).
Bailey has started setting up the PR agency's new outpost and will be meeting with Veritas president Krista Webster in early March to secure office space and pin down initial staffing needs.
"Vancouver has been in my mind for the last year," Webster says about the motivation for opening an office in the city. "Vancouver has always been a unique and important market, but one that's under-served, much like Montreal. As I looked at the repertoire of clients we work with, I saw the opportunity to bolster what we already do for them at a national level and drive it home at the local level."
Though having an on-the-ground presence in another key market will have benefits for all of Veritas' national clients, Webster points to Subway (whose head of marketing is based in B.C.), Microsoft (which has been expanding in the city with a new 400-person team in the Microsoft Canada Excellence Centre) and Labatt (which operates several breweries in B.C., including Kokanee and the recently-purchased Turning Point Brewery) as a few clients where she sees particularly strong opportunities to take work "to the next level."
Veritas had also previously been working with Best Buy on an ad hoc basis, and Webster says that relationship has now been "formalized" going forward with the opening of a permanent presence in Vancouver, though she says it wasn't a motivation for opening the office but more of "a happy bonus."
Veritas first expanded outside of its Toronto home base in 2013 with a Montreal office. Webster says the teams in both offices have benefited by learning from each other, which she hopes will continue with the talent and perspective coming out of Vancouver.
"We're so big in Toronto, we're going to hit 70 people by the end of the month, but I want to make sure we don't become the mother ship that doesn't look around and pay attention to what's happening at a local level," Webster says. "As much as we think macro and try to create a big-picture strategy at a high level, we don't want to lose sight of what we're doing, which is, at its core, relationship-driven and very locally-driven."
Photo courtesy Magnus Larsson on Flickr