Melita Kuburas
Articles by Melita Kuburas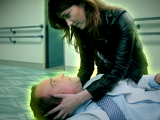 Innovation / Media
A Toronto prodco is using Google Glass to create a new transmedia experience for its latest online State of Syn program.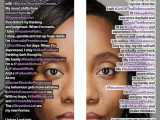 Health+Beauty / Screening Room
The multi-platform campaign for the medical centre shows the ripple effect of various mental illnesses and encourage the sharing of personal stories.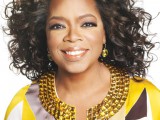 Television
From the Oprah Winfrey Network to Quebecor's new offerings, execs weigh in on where Canadian specialty is faring well and where tweaks are needed.
News
The retailer is launching a new brand positioning campaign with a seasonal spin.
Food+Beverage
Pop-up dance parties and a new OOH campaign look to engage consumers in a way 'Roller Baby' (as cute as it was) couldn't before.
News
An online interactive program that allows consumers to create a personalized digital mosaic is a social media first for the beauty brand in Canada.
News
As the crisis in Japan worsens, brands like Aeroplan, Scotiabank, ING Direct and Spin Master are starting to pitch in financial aid for relief efforts.
Computer / Mobile
Virgin Mobile offers an app in the meantime, and CMO Nathan Rosenberg says he plans to visit Mark Zuckerberg in Silicon Valley to make it a permanent fixture.