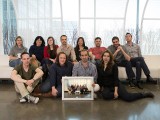 Hires / Industry Moves
The Toronto shop brings in Michelle Orlando as head of production, as well as Matt Antonello and Joel Arbez as creative group heads.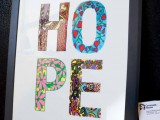 CSR
Young artists from Covenant House make hope colourful.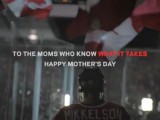 Retail / Screening Room / Sports+Ent
The retailer is leveraging Olympic women's hockey player Meaghan Mikkelson in TV spots for Mother's Day and Father's Day.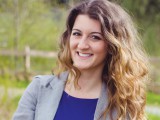 Media
The Jungle Media digital specialist is pushing for more relevant measurements for her clients in Vancouver, including recent work with the BC Honda Dealers Association.

CPG / Media
The MediaVest digital supervisor launched an execution that gave consumers a chance to create cafe chalk art without ever leaving their digital device.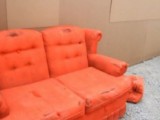 Awards
The agency took home the most trophies amongst the Canadian winners, with Zulu Alpha Kilo, BBDO, Taxi and others snagging a few more.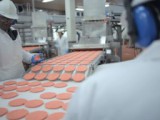 Awards
The agency won four awards for the McDonald's "Your Questions. Our Answers" campaign, which contributed to Tribal DDB Worldwide taking home the Webby award for Agency of the Year.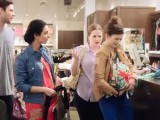 Fashion+Clothing
The mall is targeting women with "Let Your Shopper Out," its latest multiplatform campaign that runs until June 30.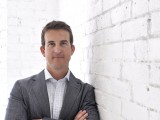 Industry Moves
The change will free up now-CEO Zak Mroueh from the day-to-day management of the company to focus on the agency's creative output.