BBDO is Canada's big winner at LIAs
Canadian agencies were awarded a total of 17 LIA trophies, with five going to BBDO Toronto.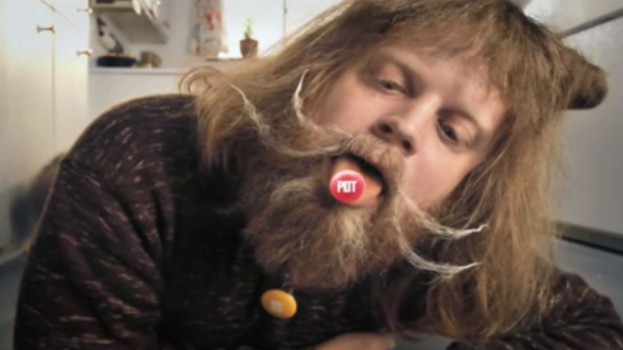 It was a successful year for Canada at the London International Awards this year with 17 trophies presented to Canadian agencies. Canada's top shop was recent Agency of the Year winner BBDO Toronto, taking home five awards (three of which were Gold), with Leo Burnett close behind nabbing four.

BBDO exhibited the winning touch for its work on Skittles, bringing home two Gold awards in the TV/cinema/online film category, and another in digital, for its successful "Touch the Rainbow" campaign. It also nabbed TV Silver and digital Bronze for the brand.

James Ready's billboard coupon campaign was Leo Burnett's cash crop, securing the agency two Silvers and a Bronze in the billboard category. It also won a second Bronze in the TV category for its Manwich campaign.

Rethink was the next most successful Canadian agency, taking home three LIA awards. It won Silver and Bronze in the radio category for work it did for Vancouver-based amusement park Playland and another Bronze in the same category for a spot it crafted for Children of the Street Society's "Predator Watch" campaign.

Other Canadian winners included: Grey Canada, which took home two Bronze trophies for Special Olympics Canada; Lg2, which won Bronze for Sears Optical; and John St., which won Bronze for the much lauded "Pink Ponies" video debuted at strategy's 2010 Agency of the Year awards show.

Only three Grand LIAs were awarded out of a possible 13. They went to Crispin, Porter + Bogusky in Boulder, Colorado, in the "New" category, which awards new kinds of ideas rather than simply new ideas, for its work for American Express "Small Business Saturday," JWT Shanghai for its print work on behalf of Samsonite Suitcase called "Heaven and Hell," and Marshall Street Editors in London in the TV/cinema/online category for its "Entrance" spot work for Heineken. Network of the year honours went to BBDO, while BBDO New York received Agency of the Year accolades and London-based The Mill was the inaugural winner of the Post-Production Company of the Year Award, the first time in 26 years that the LIAs has honoured the accomplishment.