It's the most digital time of the year
Shoppers Drug Mart, Future Shop, Best Buy and Indigo launch online holiday campaigns.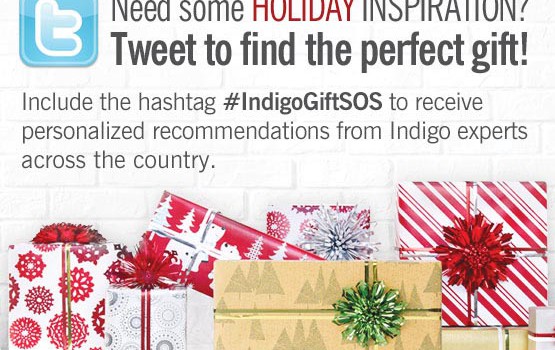 Retailers are advertising online with gusto in preparation for what is predicted to be a record-setting year for online shopping. This comes on the heels of record Cyber Monday numbers, which saw e-commerce sales jump to $1.3 billion, a 22% increase over last year.
An American Express survey says more than half of Canadians (57%) plan to shop online, and a separate report by Media Experts predicts online shopping will be up 12% this year. The latter report says that during any given month there are 21.3 million Canadian online shoppers, which amounts to 85% of all internet users in the country, and this was expected to rise to 90% during the holiday season. Coupled with an RBC survey that indicates Canadians will spend more on Christmas this year, retailers are set to capitalize on the digital shift.
Even those without e-commerce have increased their online ad spend. Here's what a few big brands are doing:

Digital elves
"We know Canadians love to research gifts online," says Rob Balfour, president of Trapeze, the digital agency that worked with Shoppers Drug Mart on its holiday campaign. To be in the thick of that digital window shopping, they moved Shoppers' traditional offline Christmas catalogue online, where the Gifts Made Easy guide can be filtered by category (gifts for him or her, toys, beauty, etc.) or can be fully searched based on price, gender, age and department.
Shoppers also launched a Facebook app that works with a user's friends list to create targeted gift suggestions based on age and gender.

Viral hinting
This year Future Shop, working with Cossette and Media Experts, took advantage of video-sharing by launching its Giftertiser, a customizable online video wish list, says Nikki Hellyer, director of marketing, Future Shop. The Giftertiser allows users to take a
pre-existing viral video and insert, either subliminally or overtly, a gift from Future Shop they'd like to receive. The video can then be sent to family and friends.

Gift gamification
On Dec. 2, Best Buy Canada launched its digital Pass the Present contest based on the traditional offline game of unwrapping a multi-layered present to eventually win the gift inside. In the online version, Facebook users download the gift – a Facebook app – and unwrap one layer. If they don't win a prize, it's passed along to a friend, who can download the app and unwrap.
There are 13 products Best Buy is promoting, with over 40,000 prizes to be won. Each product has its own Facebook page, which in turn drives customers back to the Best Buy website. The promotion was developed with DDB Vancouver.

Holiday tweets
"The number one way to market is through word of mouth," says Deirdre Horgan, CMO at Indigo.
Playing on that theme, Indigo introduced a ticker-tape system at the bottom of its new website (launched in October), which announces what Plum Reward members are buying at that very moment. So far it's had great returns, she says.
While the ticker tape will stay up all year, Indigo took to Twitter in early December to promote its Indigo Gift SOS program. Using the hashtag #IndigoGiftSOS, people can tweet their gift emergencies and dilemmas to get personalized recommendations from Indigo staff, says Horgan. She says it will also encourage other people on Twitter to offer up their own gift suggestions.

With files from Val Maloney.