Youth marketing that pops
As Coca-Cola cranks up the volume on Covers and bows "Move to the Beat," strategy talks to Canadian president Nicola Kettlitz about how the brand is engaging teens through music and social media.
Coca-Cola isn't a particularly useful beverage. It won't make you run faster, or fulfill your recommended daily intake of vitamins and minerals. It's not likely to impress any of your hipster friends, either.
What it does provide, says Coca-Cola Canada president Nicola Kettlitz, is a simple moment of happiness. That's a message that should resonate with youth more than anyone, and to ensure that it does, the brand has been strategically embedding itself deep within teens' passions, like music and social media, through a combination of local and global programs.
"There's such a [youth] movement towards creation of material and sharing it online," Kettlitz says. "Our own marketing needs to reflect that and allow teens to express themselves and connect with the brand in different ways."
Judging by Coca-Cola Covers, it's working. Created in partnership with MuchMusic and UM Canada in Toronto, Covers invites teens to record videos of themselves performing cover versions of pop songs and then upload them to a microsite to be rated by peers.
Last spring's inaugural Covers program generated a bigger response than either Coca-Cola or MuchMusic anticipated, with 1,200 videos uploaded, 52 hours of content created, 330,000 unique visitors and a total of two million page views. The average visitor spent six to seven minutes on the competition's microsite. It's results like this that helped earn the program a Gold award for Brand Integration at strategy's 2011 AToMiC Awards.
"When we started Covers – and not to claim responsibility for it, because I wasn't here – it was kind of like an experiment," says Kettlitz, who took on the role of Canadian president in April 2011, after two decades working for Coca-Cola in Italy, the U.S. and Canada. "We really didn't know how big it was going to be or whether it was going to work. But it blew away every measurement we put to the program, and was so successful we decided to repeat it."
"I don't think any of us realized that we would get more than singers," adds Trevor Bozyk, CD, UM Canada. "[These teens] are also composers and musicians. Many of them harness technology to produce amazing work and melodies. Because of this, the web of music became much more vast, providing a larger source of content for fans to support and rally behind."
For its second season, which kicked off in late-February and runs until June, Coca-Cola has pumped up the volume on its promotion and prizing.
Similar to last year's competition, the top three finalists will be whisked away to Toronto for the MuchMusic Video Awards in June, where the grand prize winner will receive the Covers Award and be profiled in a 60-second broadcast vignette. Each finalist will also star in their own individual commercial.
But this year's winner will also have his or her song recorded and distributed online as a digital single, and will get to make a music video fully funded by MuchFACT.
"Ultimately what we'd love for this program to do is provide the teens that participate with a platform with which to show their talent, [helping them perhaps] make a career out of it and have some fun," Kettlitz says.
The new prizes mean the winner will walk away with pro-quality materials they could send to a producer or record label – a tempting prospect for all those Justin Bieber wannabes out there.
This year's program will also target young adults aged 13 to 24 with more editorial-style content than last year, says Bozyk, including tie-ins with MuchMusic shows like New.Music.Live.
Reflecting back on the first year of Covers, Bozyk says the big appeal was how accessible it was.
"Youth can audition directly from their bedrooms, anywhere in Canada," he says. "The entire platform and property centres online – not surprisingly the place where they consume and share massive amounts of content with their friends, as well as express themselves and their individuality through social channels."
He adds, "Throughout all of this, it's local. This isn't an untouchable program beyond our borders. Covers is designed for Canadian teens – giving them the opportunity to shape, share and define the content and the experience."
Kettlitz agrees. "Covers was a proof point that any program where you allow the consumers to interact with the brand [and] create the content themselves is going to be successful," he says.
"The beauty of it is you get some incredibly creative output, and because of the connectivity of teens, it travels really fast around Canada and around the world."
Although it's impossible to isolate the effect that Covers has had on Canadian sales, Kettlitz says "every brand score around Coca-Cola, with teens in particular, has been moving in the right direction ever since."
After several stagnant years, Coca-Cola (that is, the non-diet, non-calorie-reduced original recipe) started growing again last year, Kettlitz says. Neilsen reports that in the year prior to Jan. 28, 2012, Coca-Cola Trademark brands (Coca-Cola, Diet Coke and Coca-Cola Zero) saw positive growth in terms of both value and volume share in Canada.
"Is it this program that's doing it?" he asks. "This program is contributing to it, but it's the whole mix. We give moms choices, we put calorie measurements on the front of packages, we support active living, we support the environment [through] Arctic Home and the polar bear program, so all of that adds up to success."
The brand certainly isn't hurting for engaging advertising and innovative media programs. Last month, The Gunn Report for Media named Coca-Cola its global advertiser of 2011, based on campaign wins at 14 different festivals around the world. With 62 points, the beverage brand had double the score of second-place winner Volkswagen and third-place winner McDonald's.
Tying in neatly with Coca-Cola's mission of creating moments of happiness and optimism, music has been a key driver behind many of the brand's recent campaigns, both in Canada and abroad. And that won't be changing anytime soon.
"Music is a huge passion point for teens," says Kettlitz, who happens to have a teen daughter himself. "It's how they talk, it's how they connect, it's how they live."
This spring, Coca-Cola Canada relaunched a partnership with Apple's iTunes, originally introduced last year, wherein anyone who buys a 591 ml bottle of Coke receives a free song download. ("That's as good a program from a teen perspective as they come," remarks Kettlitz.)
But Coca-Cola isn't just helping teens acquire music – it's also helping create it through "Move to the Beat," a global campaign for the London 2012 Summer Olympics that's combining music with athletics in an unexpected way.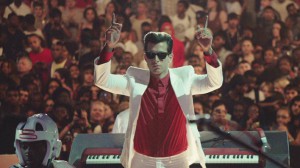 Grammy-winning British producer/DJ Mark Ronson was enlisted to create an anthem fusing the sound of London's music scene (including vocals by chart-topping singer Katy B) with the unique rhythms of Olympic athletes in motion.
For the track, titled "Anywhere in the World," Ronson recorded Olympians around the globe, from the plunk of 17-year-old Singaporean archer Dayyan Jaffar launching an arrow, to the footsteps of 24-year-old Russian sprinter Kseniya Vdovina speeding to the finish line.
A feature-length documentary about the project is currently in the works, with the song itself scheduled for release to radio stations and iTunes in May.
"You'll be able to download the song, but you'll also see some evolutions where we'll ask teens to generate their own beats," says Kettlitz, who adds that Canadian adaptations will be unveiled closer to the Olympics.
The aforementioned athletes will act as global ambassadors for the campaign, appearing in advertising, digital and mobile apps along with three other project participants (table tennis player Darius Knight from Great Britain, 110 m hurdler David Oliver from the U.S. and taekwondo competitor Maria Espinoza from Mexico).
Ronson and Katy B's song will be used in TV commercials, mobile and digital platforms, as well as at Coca-Cola events during the Games. In other words, Coke is going all out to ensure this is the song teens have stuck in their heads all summer.
Although teenagers aren't necessarily Coca-Cola's biggest demo in terms of consumption, Kettlitz says it's a strategically important group, and one they'll continue to target long after the Olympics and Covers are over.
"The brand is very much a teen brand [and] they deserve a special focus," he says. "When you're a teen is when you start interacting with Coca-Cola, and once you start, we know you will keep interacting with the brand throughout the course of a lifetime. That interaction will change in nature as you age – the frequency might change, you might switch to Coke Zero or Diet Coke – but teens are the next generation of Coke lovers."
And, as he's learned during his first year as president, running a successful youth campaign means meeting young people where they live and play.
"You need to think about how teens live today, how they connect, how their life is structured or not structured, and what their passion points are," he says. "You can take the old, traditional marketing manual, throw it out the window and start again."
* * *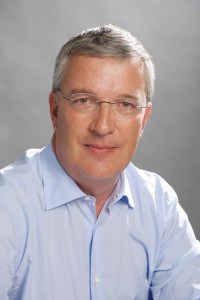 CATCHING UP WITH KETTLITZ
What does Coca-Cola Canada president Nicola Kettlitz worry about when he isn't talking teens? We grilled him on the state of the Canadian business, and his first year on the job

You took the helm of Coca-Cola Canada in April 2011. How would you describe your first year on the job?
Exhilarating, frustrating. Frustrating in the sense that – and maybe this is just my impatience – we don't seem to move fast enough on some things that we know we have to do. Anyone who works with me would attest to my frustration with that and my constant sense of urgency. But really, exhilarating, fun and learning are the best three words.

Where does Coca-Cola Canada stand in terms of the global business?
The Canadian business has done very well over the last few years. [Original recipe] Coca-Cola has done very well, where it is back in growth – I say back in growth because it didn't grow for a number of years. We're gaining share both in terms of volume (litres) and value (dollars).
Coke Canada is a top 20 business in the world, so it's an important market. It's not huge, but it's big. We're showing that you can grow in a developed market.

What do you think is behind this growth?
Part of the reason is that we're doing the right things for the brand again. Maybe for a few years we forgot what that was. But now we're marketing it properly, we're marketing to the core of what it is, the basic essence of what our brand is about, and we're also doing it very responsibly. At the end of the day, there is no successful long-term business plan that doesn't take into account the communities [and] cultures in which we operate, and we began to realize that and adapt it.