Canada picks up 28 shortlist mentions on day three of Cannes
Draftfcb, DDB, Taxi and Leo Burnett lead the pack with three nods each across Design, Cyber and Radio.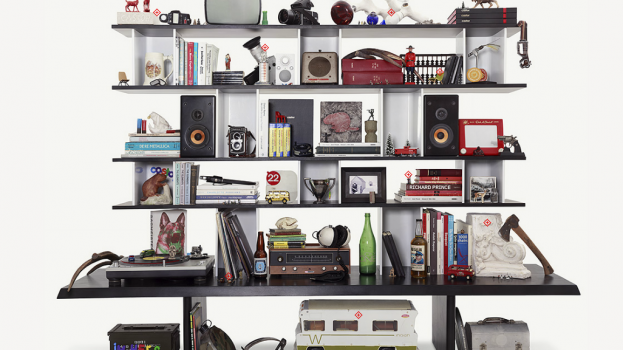 Canada continues to rack up shortlist spots, with 28 nods on the Design, Cyber and Radio lists. This brings Canada's three day shortlist total to 61, including two Bronze wins. Out of the three categories, Design leads with 13 Canadians, followed by Digital with eight and Radio with seven.

Draftfcb, DDB, Taxi and Leo Burnett each have three spots.

Draftfcb got two Radio nods for its work for the Union Hearing Centre, both in the commercial public service category. The campaign surreptitiously tests listeners' hearing by playing an annoyingly high-pitched sound over otherwise pleasant sounds, inviting those who can't hear it to get their ears checked. It also grabbed a Radio nomination in the public health and safety and public messaging category for its work for the LGBT Awareness campaign for PFLAG Canada.  DDB also grabbed three radio spots, all for public health and safety for its Toronto Crime Stoppers campaign. This brings DDB's shortlist entries up to six.

Taxi's campaigns include its photography for the Castor Design website in Toronto in the Cyber category and in photography and illustration, and flyer work for Wvrst restaurant in the Design category. The photograph on Castor's website was taken with a camera capable of a billion pixels, making it possible to view in minute detail the knick knacks from Castor's inspiration bookcase. Its Wvrst work is part of a cheeky series of posters promoting the restaurant's penchant for taking beloved animals and turning them into sausages.

Leo Burnett continued its shortlist streak with three spots on the Design shortlist, including its promotion for, and design of, the Smith Restaurant space and a self-promotional flip book.

On top of BBDO's Bronze Promo Lion from Monday evening, it'll have two more opportunities to compete for its "Touch the Untouchtable" campaign. Two videos, the "Dr. Cyclops" (featuring an optometrist Cyclops) and the "Princess and the Finger" (featuring a strange and awkward princess) are both up for viral video Lions in the Cyber category.

Also in Cyber is Blast Radius for its work with Nike, including "Quickness revealed" for illustration and graphics, and its "Choose your Flight" website. This takes Blast's shortlist mentions up to three.

Grey Canada, Jam3 and Agence Tuxedo cap off the Cyber category with mentions for work for Missing Children's Society of Canada, the National Film Board and Dermablend Professionals, respectively. Grey is up for an award in the community application category for its "World's Most Valuable Social Network" campaign, while Jam3 is up for its Bear 71 interactive documentary. Agence is up for viral video for its "Go beyond the cover" vid, featuring a heavily tattoed man as he's washed clean of cover-up.

Cossette leads the design category  for Canada with two spots, one in craft design typography for its work on "Identity" for Resolute, and the other for consumer services work for Infopress.

Montreal-based Baillat Cardell & Fils nabbed one spot for its "Augusto de Campos" poster, while Paprika is also competing for its work for The Fashion World of Jean Paul Gauthier in the books category, and for its installation for the Society de development commercial due village, Montreal's gay village.

Calgary-based Wax is also up for its work for the Calgary Society for Persons with Disabilities annual report, in the annual report – small business category. Sid Lee Architecture also got a spot for its work with Red Bull Netherlands for the design of its head office. Rounding out design is Lg2 in the charity category for its promotional work for Johanne Demers La Vittoria New York – Paris event. It also grabbed a spot in the Radio category for its Sears Optical commercial "Goose Bump."

For more on Canada's experience in Cannes, follow us on Twitter and Instagram and look for the hashtag #StrategyatCannes.