Stops, starts and changes; Couche-Tard expands into Europe
Canadian grocers may soon see an online deal aggregator; Target and Microsoft announce new retail locations; and Best Buy Canada unveils a plan to compete with Amazon.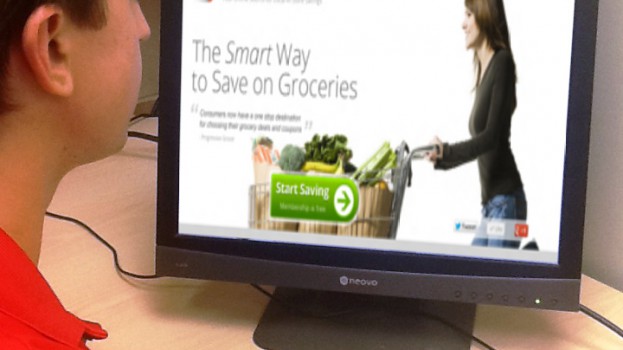 Changes:
Despite looming job cuts and bleeding revenue (a loss of $1.23 billion in 2011) for its U.S. counterpart, Best Buy Canada announced an aggressive expansion on its price match promise, new product offerings, and a pilot project to test out smaller stores. The price match – which has always been a Best Buy offering, will now be extended to online retailers, such as Amazon which has begun to bolster its electronic product offering in Canada. In a counter move, Best Buy will begin to offer non-core category products, such as bedroom furniture, apparel, kitchenware, home décor, baby products and luggage, and is expected to add 25,000 new products by year end. Best Buy's pilot project will test smaller stores, that hover around 5,000 square feet compared to the big box locations which average 30,000 square feet. The shops, which will open in Brockville and Vancouver, will offer limited goods and host web kiosks giving shoppers access to the full product offerings.
Quebec-based Couche-Tard, Canada's largest C-chain, will expand out to Europe after acquiring Norwegian retailer Statoil Fuel & Retailer, which has 2,300 outlets across Europe. Couche-Tard's North American brands, which include Mac's, Atlantic Canada-based Circle K and On the Run, already have nearly 5,800 locations across Canada and the U.S.
Starts:
U.S. site MyGroceryDeal.com, a product comparison site which curates deals from retailers, may soon find a home in Canada. The Ottawa-based company launched in the U.S. in 2006 to much fanfare and president and CEO Paul Davis says he's often asked why the site wasn't available in Canada. He says that while he's been approached by manufacturers up north, Canadian retailers didn't have the same enthusiasm for the site as their American counterparts, but that may soon change. Now that the company has been established down south, Davis says they're entering the discussion phase of bringing the site above the 49th parallel. He predicts the Canadian version will launch end of 2012 or early 2013.
Target has announced the locations of its 2013 store openings, including 50 locations in Ontario, 36 in B.C., 25 in Quebec, 15 in Alberta, while Manitoba and Nova Scotia each pick up four, New Brunswick and Saskatchewan get three a piece, Newfoundland will have two, and P.E.I. will get one store. And following a ruling by the Investment Canada Act, Target has agreed to support Canadian content in store through cultural products, as well as supporting events and cultural organizations.
Microsoft will open a store in Toronto's Yorkdale Centre later in 2012, marking its first standalone store in Canada. The store will sell Xbox games and consoles, tablets, Windows phones, and other devices that run Windows and other Microsoft software.
Stops:
BMO's latest capital market report predicts that grocery space will outstrip population growth over the next three years. This means that there will be more square footage of floor space than people to shop in it, the report says. This will result in an excess of supply and a drop in demand, and will likely mean retailers will lose market share. Through its Canadian expansion plans, Walmart will be the biggest driver of floor space expansion, contributing to almost half of the new square footage over the next year (currently adding more than one million square footage of grocery space).