Air Canada travels with a muse for the Olympics
The airline has chosen the 2012 London Games to introduce consumers to its new spokesman, as well as a more personal side of the brand.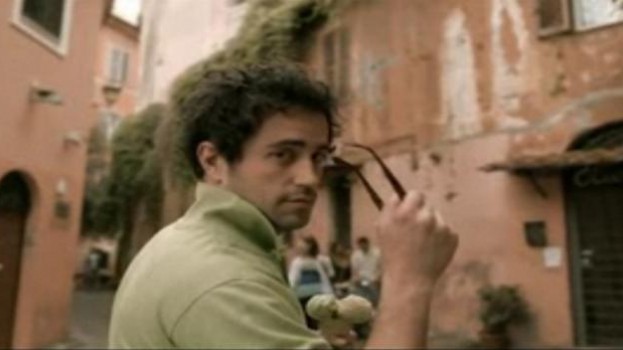 Air Canada has been toiling away since early January on the planning for its sponsorship of the 2012 London Olympic Games. The end result is a three-prong marketing plan that has the brand introducing a new spokesperson called the "Travel Muse" to form a personal connection with consumers during the emotionally-charged event.

Boasting a number of Olympic sponsorships that go back as far as the 1970s, Air Canada has mostly relied on television as its communication outlet during the Games, says Craig Landry, VP of marketing, Air Canada.

This time around it's introducing a new ambassador who attempts to "position Air Canada as a purveyor of authentic experiences," says Landry, adding that once the Games are over, the personality will be featured again in another campaign later this fall. Quebec-based agency Marketel led both the creative and media placement for the campaign.

"Travel Muse" is also meant to help the brand move away from "rational" advertising, where Air Canada typically uses print to show a check-list of services and features that make it an airline of choice, says Landry. Print isn't excluded in the Olympic activation – Air Canada is also promoting in national newspapers such as the National Post and the Globe and Mail as well as regional print titles such as the Toronto Star – however the creative does differ, with images of Team Canada athletes showing its association with the 2012 Games in those ads, he says.

Digital advertising is also in the media works. Air Canada has collaborated with Canada's Olympic Broadcast Media Consortium (CTV, Sportsnet, TSN and RDS) to place banner ads on each of the channels' web pages.

Air Canada has worked particularly close with CTV.ca, creating a co-branded consumer promotion that began at the end of June and will close just before the end of the Games. Consumers who visit the website are being asked to answer trivia questions to earn points and win tickets to the closing ceremony. While contesting like this is not new for the brand (having done contest activations in previous years with the CBC as well) this is the first time that it has integrated a social community feel where a leaderboard shows which viewers are close to winning tickets and also allows them to share results. The contest is also being sponsored by Samsung Electronics.