Instagram & Pinterest insider intel
Industry experts weigh in on how brands can best take advantage of the latest social media trends.
Social media has never been more complex. Between Facebook, Twitter, Flickr, Reddit and more, do marketers really need another player in the mix? With Instagram and Pinterest as household names, it's time Canadian companies start seriously looking at their photo-sharing presence. For the few that aren't familiar, Instagram is a mobile sharing platform whose 22 million users upload their own photos (and use different filters to create artsy edits). It's treated more like Twitter, offering pictorial updates and glimpses into people's lives. Pinterest is a digital pin board. Its 11.7 million users download a bookmark feature and can pin images as they scour the web, which are then sorted onto boards around themes like fashion, food and travel.
We asked some experts, who also use the platforms, to weigh in on why you should be snapping, filtering and pinning.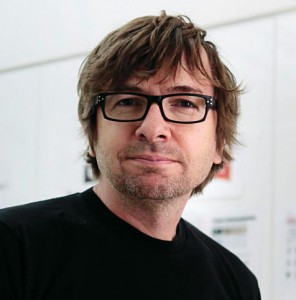 Dominique Trudeau (aka @DomTru) is ECD at Taxi Montreal.

Instagram and the art of knitting
Dear @DomTru,
I am lost.
I'm a marketing director for a major Canadian brand and was told by my agency that I should Instagram and Pinterest. After 75 deadly boring PowerPoint slides, I still have no clue why.
I already Facebooked it and it's a pain in the ass, never mind Twitter. Could you please give me some clear, simple advice? Thank you.
– Lost-in-social-media Bob
Dear Lost,
In 2012, if you don't "get" Facebook, you should convert to professional knitting. But before you do anything, fire your agency for producing a 75-slide PowerPoint. It's a crime.
Let me start with a simple story. My agency was pitching a national piece of business and naturally, we did our category research. When I looked at Instagram for the brand, I discovered 15,000 pictures tagged with the client's product name. People enjoyed the product so much that they simply had to share filtered photos with the world, and the client didn't even know!
Now, my question is, if I offered you 15,000 engaged ambassadors for free, would you take them? And please don't talk to me about ROI – so far, you haven't spent a dime. Now, imagine if you did invest to nurture that community. The product's closest competitor, with only a simple "page," tripled the size of its community in no time.
One thing to note about Instagram: It is a 99.9% happy place where people don't bitch.
The lesson? Even if you do nothing, or even if you don't care, your brand exists in social media. At the very least, you should follow it. At best, you should nurture and grow it. Remember: an ambassador who WOM's your brand is priceless. Earned media, you say? It's time to walk the talk.
Just about now you're probably asking, but how? How do I grow it? One simple rule: be there. Watch, listen and interact. Just prove that you care. And if you can't do it, ask your agency to put aside the PowerPoint presentations and hire them to manage these communities for you. It's easily done and not that costly when done properly. More complex experimenting can follow,* but start by simply building an "active" community.
Sincerely yours, @DomTru
Dear @DomTru,
I converted to knitting. But thank you for that very nice story. You are a true storyteller.
– Bob
P.S. You forgot to talk about Pinterest.
Dear Professional Knitter,
I am so glad you found your true vocation. Pinterest is another picture-based community. Lots of potential there too depending on the nature of your brand. Read on for more on Pinterest and Instagram.
Sincerely yours, @DomTru
* Instagramming brands you should be aware of:
@Burberry: showcases products mixed with pictures of London, rooting them as a pure U.K. brand.
@Tiffanyandco: showcases its jewellery and how it's made. It's luxury in the making.
@Levis: searched for its next campaign model in the Instagram community. Clever and insightful of user behaviourism.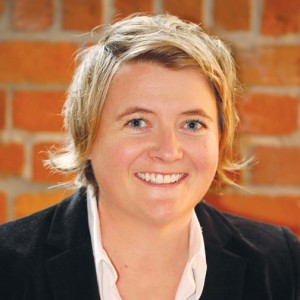 Kate Duffy is the social media manager for the Canadian Tourism Commission, which started its @ExploreCanada Instagram account in 2011.

Branding through a filtered lens
It's hard to find any industry today that isn't represented on Instagram. But I think it offers the greatest benefit to consumer brands, particularly luxury and aspirational ones.
For example, as one of the first luxury car brands on Instagram, @Audi stands out. It has since taken the fast lane to more than 159,000 followers, posting photos of its cars and sharing user-submitted content.
One of my favourite brands is @RedBull, which uses Instagram to promote itself as an extreme sports lifestyle brand. It's attracted more than 415,000 followers by regularly posting photos of DJs, skydivers and BMX riders peppered with the occasional product shot. Most of its followers don't likely participate in all these extreme sports, but following the brand associates them with this lifestyle. But more than that, Red Bull frequently encourages fans to share their own content, while also commenting on, and "liking" other users' photos – creating a strong community based around the Red Bull experience.
The CTC's strategy focuses on sharing user-generated content to build advocacy for Canada, as opposed to tapping into our own image library. Instagram is ideal for showing what's happening in Canada in the moment, helping us drive a sense of urgency for consumers to visit now. We can also use those travel experiences on Facebook, Twitter and our consumer websites. Since we began, travellers have shared more than 18,000 photos of Canada using the hashtag #ExploreCanada.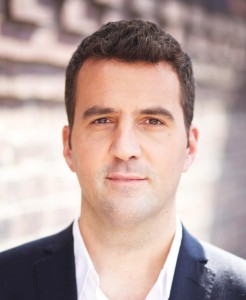 Max Valiquette is the managing director of strategy at Bensimon Byrne.


To pin or not to pin
Pinterest is two-and-a-half years old and already the 38th most-trafficked website in the world. It's growing like Kanye West's sense of self-importance.

That doesn't mean that it's right for all brands, but it does bear significant investigation. As Pinterest sends more referral traffic through to other sites than all but a handful of web properties (it's got far fewer users than Twitter, but sends more referrals, for instance) it's got great potential for brands as another piece of their marketing pie.

Not all Canadian brands need to be on Pinterest. If you're running the Canadian arm of a large worldwide brand there's no need for a separate page. Gap Canada doesn't need a Pinterest page, for instance. But if you're a Canadian-based brand you'll want to establish your own Pinterest identity.

This is especially true if you're in a "visual category." Eventually, I think, we'll all be there but right now it makes the most sense for lifestyle, fashion and retail brands. Banks and telcos, two of our biggest industries for marketing spend, don't really need Pinterest pages right now unless they've got a particularly visually memorable campaign that needs a social home.

At least three-quarters of Pinterest users are female. So, more "female" categories need to be on Pinterest, and those that are more "male," don't. Canadian Tire has almost no followers on Pinterest and doesn't really need to be there yet, but furniture company West Elm has almost eighty thousand followers. I know, these are stereotypes, but the data bears them out.

And most importantly: fashion, fashion, fashion. These brands have got to be on Pinterest. It's female-oriented, visual, and can link to purchase. That's a perfect storm for fashion brands. Joe Fresh does a pretty great job on Pinterest (organizing boards based on themes that mirror how their users approach the brand). But I haven't seen anything as clever as fashion brand Uniqlo's Dry Mesh board on Pinterest (Google it and see for yourself), which is a scrolling interactive experience through the clever use of five super-long pinned images by more than 100 shell accounts. No Canadian brand has done anything like this yet – but that doesn't mean they can't.