Stops, Starts and Changes
American Express tests a new social-buying platform; Target introduces Canadians to Red Card; Sears, Best Buy and Future Shop cut jobs; Dollarama eyes Latin America.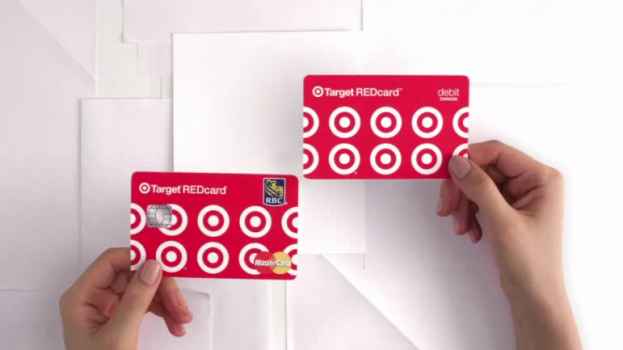 Starts:
American Express is testing the Twitter-buying waters. The credit card company has dipped its toe into the social commerce ocean before, but it is now upping the stakes. American Express cardholders can link their Twitter account to their card and hashtag their way to new purchases. Working with Amazon, Microsoft, fashion designer Donna Karan and more, people can tweet various hashtags to buy different products (such as a Kindle or Xbox), while quantities last. This is the first time the credit card company has allowed people to purchase actual products through Twitter – before they were only eligible for deals and coupons.
With less than a month before its official launch, Minnesota-based Target is finally promoting its Red Card – which gives users a flat 5% discount on all purchases. The digital-only push, with creative by KBS+P, media by Carat and PR by Veritas, introduced Canadians to the two types of cards they can apply for – a traditional debit card that links to an existing chequing account (and can only be used at Target) or the MasterCard (in partnership with RBC), that can be used everywhere. A stop-motion promotional video was seeded out on Target's internal website and promoted through its social media channels. Livia Zufferli, director of marketing for Target, says the Red Card will get more marketing play as the retailer's doors open – especially around holidays. Before Target even started promoting it, more than 30,000 Canadians had Red Cards in their pockets (thanks to cross-border shopping), she says. No numbers yet on how many people have applied for cards since the promotion began in early February.
Stops:
It has not been a good month for struggling retailers. Sears, Best Buy and Future Shop have all confirmed staff layoffs and store closings. Best Buy and Future Shop are cutting 900 jobs and 15 stores, while Sears will shed 700 positions – mostly at its distribution centre and head office. With even more competition coming to Canada in the form of Target, more closings and layoffs may be around the corner.
Changes:
How do you say Dollarama in Spanish? The discount chain is branching into Latin America. Though not a financial commitment, the Canadian retailer has partnered with the local Dollar City chain, which operates 15 stores across Latin America, to share expertise, product distributions, and could potentially acquire a majority stake in the Latin American chain in year seven of the eight-year agreement. Could it become the Pesorama? Dólarama? Only time will tell.
Lowes, meet Loblaw. The U.S. hardware giant has tapped Loblaw's EVP of operations and merchandising Sylvain Prud'homme to run the retailer's Canadian stores, while former president Allen Higgins is returning to the U.S. as VP of international operations. The move comes after Lowes made a failed bid for Quebec-based Rona last year. The Quebec government became involved, saying the takeover would be bad for Quebec suppliers and businesses. Media sources speculate Prud'homme's appointment could signal another attempt for Rona, as the he has had similar dealings with the province while at Walmart and Loblaw in his past roles.