Cossette Montreal names new president
Melanie Dunn is promoted to the role at the Quebec agency, while Louis Duchesne also moves up to the position of SVP and GM.
After two years as Cossette Montreal's EVP and GM, Melanie Dunn moves up the ranks to become president of the agency. The 13-year Cossetter assumes responsibility for the agency's overall operations in Quebec.
Further, Louis Duchesne, former VP of Cossette, has been promoted to SVP and GM at the agency's Quebec City offices.
In a release announcing her promotion, Brett Marchand, CEO of the agency, praised Dunn for leading the success of Cossette's communications product and growth as well as being integral in winning the Aeroplan, Royal Canadian Mint and Transat accounts.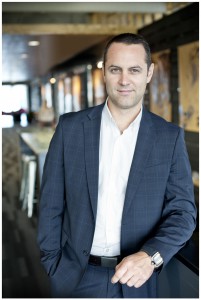 He added, "similarly, under Louis' management, our Quebec City office has experienced consistent growth and product improvement and has become the leading agency in that market."

Claude Lessard, chairman and CEO, Vision7 International added that "the marketing communications industry is heading into an exciting era that will require constant adaptation and visionary leadership. Melanie and Louis represent a new generation of Cossette leaders who are poised to face the challenges of today."