AToMiC Awards: McDonald's sets the benchmark for transparency
A look at how the Grand Prix winner changed consumer perceptions by being as open to consumers as possible.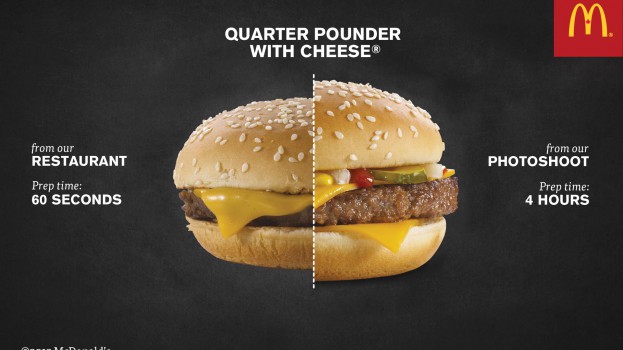 McDonald's has had its fair share of bad press, but instead of sweeping negative perceptions under the rug, it began boldly calling out the misconceptions around the content, preparation and even packaging of its fare.
In May 2012, the fast-food restaurant enlisted Toronto agency Tribal DDB to help create a web platform, "Our Food. Your Questions." where Canadians could ask McDonald's-related questions. A response team, made up of McDonald's subject-matter experts and writers from the ad agency, were tasked to answer thousands of questions through text, image or video.
The transformative shift toward being more transparent with consumers was fueled by mass collaboration across the McDonald's network, with suppliers (such as Coca-Cola, McCain and Heinz) helping to clarify questions from the response team, and high-level representatives at the company, such as president and Canadian CEO John Betts, giving responses.
"The management team did have some apprehension, but embraced it wholeheartedly – as did our entire organization," said Michelle Mcilmoyle, national marketing manager at McDonald's, when presenting at the ICA's Future Flash conference this May. "Everyone knew we had nothing to hide and felt strongly about addressing rumours and supplying the facts."
In an age of heightened CSR scrutiny where brands are increasingly found accountable for their actions, will McDonald's approach usher in a new era of transparency?
Andy Macaulay, chairman of Union and co-founder of Citizen Capitalism, an online movement encouraging consumers to hold business and governments accountable, says he believes consumers are becoming more educated about the companies they support and purchase from.
"[With] companies making any kind of [declaration] in advertising, there's greater risk to them if they're inauthentic in making those claims."
Nancy Vonk, co-founder and partner of consultancy Swim (also former co-CCO at Ogilvy Toronto where she helped lead Hellmann's "Real Food Movement"), says that brands should consider transparency as a "safe" risk, especially in a world where interconnectivity stimulates a consumer's desire to broadcast and amplify a brand's wrongdoings over social media.
"We've seen more brands live by transparency," she says. "In McDonald's own backyard, McCain got out ahead with their 'It's All Good' campaign…they took the dramatic step of moving to all-natural ingredients, prompting many to switch brands."
Max Valiquette, managing director, strategy, at Toronto agency Bensimon Byrne, (who formerly ran a youth research consultancy) concurs with Vonk, saying he believes brands will eventually become more open with consumers. But for now, most remain cautious, waiting to see if the shift has had any impact on McDonald's ROI and brand health, he says.
"It's important for brands to listen, especially a brand the size of McDonald's, where they don't have the ability to be successful by connecting to a small number of consumers in their category," Valiquette says.
"The impressive thing is not how [McDonald's] did it, but that they took a proactive approach to handling this at all," he adds. "You hear a lot from [companies] incorporating customer feedback, having a conversation with consumers and understanding the negative [perceptions], but [McDonald's] actually said, 'Let's swing for the fences and do something.'"
The Hardware
Grand Prix
AToMiC Idea: Gold
Best Transmedia: Gold
Best Digital Engagement: Silver