Cossette's hiring spree, including two Toronto CDs
Sean Barlow and Joe Piccolo join the Toronto office to helm the McDonald's account, while the agency's Vancouver location picks up 10 new staff.
By Megan Haynes and Jordan Twiss
Sean Barlow (right) and Joe Piccolo (below left) have joined Cossette as its newest creative directors. The move frees up co-CCOs David Daga and Matt Litzinger to building out Cossette's creative products, according to a release.
Barlow has worked at Leo Burnett for the past 14 years, most recently as its group creative director, where he worked with clients including James Ready and P&G. He'll be paired for the first time with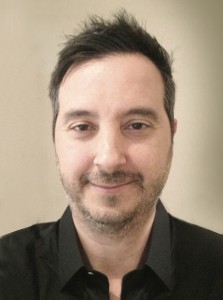 Piccolo, formerly group creative director at Draftfcb, where he worked for 11 years with clients that included Fairmont, TD and Ontario Lotteries.

The pair will take over the McDonald's account from Daga and Litzinger.

Both new CDs have picked up multiple awards for their work, including Cannes Lions, Clios and One Show pencils.

The new hires in Toronto follow a slew of new account wins and hires at Cossette's Vancouver office.

Chris Miller, director of brand services, Cossette, says the new clients picked up over the past few months include the Transportation Investment Corporation, Ivviva, the Northwest Company, the British Columbia Medical Association and Pharmacists' Association of Ontario, among others. To deal with the new work, the agency has picked up six new creatives and four new account folks.

Joining the creative team are new associate creative director Garnet McElree, as well as senior copywriters Pierre Chan and Kyle Darbyson. McElree rejoins Cossette after starting his own agency, while Chan joins the agency from Edmonton-based Calder Bateman and Darbyson comes from Intrawest Resorts.

Cossette has also added senior designer Kim Ridgewell, senior art director Bart Batchelor and art director George Lin. Ridgewell is formerly of Rethink, Batchelor comes from Cripin Porter+Bogusky in Colorado and Lin joins the agency from Taxi.

On the account services side, Karen Furlotte will join the team as group brand director, coming from a role as CRM program manager for Intrawest Resorts. Robyn Smith, who previously worked in account services at Vancouver-based Saint Bernadine Mission Communications, will take on the role of brand supervisor.

Gemma Gibbs also joins Cossette as a brand supervisor, coming from U.K.-based GlaxoSmithKline, while Kelly Lewis, a former CRM manager for Long View Systems, joins the agency as an account executive.

Miller says the agency will manage its growth, but look to carry the momentum from the first half of 2013 into the second half of the year.