Luxury brands' content play
Great content on digital platforms linking to an e-commerce offering is becoming a necessity in the high-end fashion retail market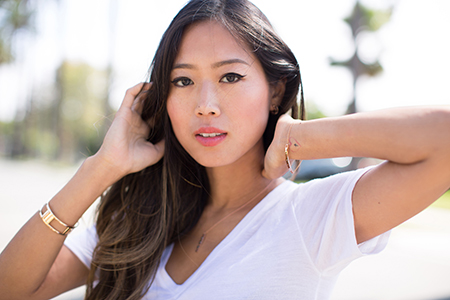 It's no secret that just about every company is using branded content to reach consumers these days. In fact, 85% of respondents to strategy's annual marketer survey said branded content is part of their marketing mix.

But in an increasingly crowded luxury fashion retail market, having great content on digital platforms linking to an e-commerce offering is no luxury at all. It is becoming a necessity.

That's because for higher-end retailers and brands, a story and brand essence goes a long way toward justifying the premium consumers pay, says Kevin McHugh, manager, digital strategy at Cundari.

Matt Dion, VP marketing at Elastic Path, a Vancouver-based digital commerce tech provider with Moët Hennessy – Louis Vuitton as a client, agrees: "You have to stand for something in the person's head and now you have to tell that story digitally, because customers aren't going to get it by looking at a paper flyer or a billboard ad.

On top of that, the value of orders placed online by Canadians reached $18.9 billion in 2012, up 24% from 2010, according to Statistics Canada, and studies show a significant portion of purchases are influenced by digital research efforts. In the U.S., for instance, 50% of purchases will be influenced by the web by 2017, according to Forrester Research.

Smart luxury brands are evolving their online and mobile content into editorial representations of themselves. For instance, Canadian-based eLuxe launched online hub The Luxe Life in February, featuring photo-heavy articles about fashion trends with links to its e-comm site, as well as general interest reads like "Chick Flick: The One Christmas Movie You Need to See Now."

"We know the relationship we have with the customer goes beyond just a straight e-commerce play," says Kat Peterson, publisher of eLuxe.ca.

Last month, the company, which has 50,0000 subscribers to its newsletter and around 200,000 monthly unique visitors between The Luxe Life and eLuxe, further established its voice by partnering with influential L.A.-based style blogger Aimee Song (who has around 1.2 million followers on Instagram and 500,000 monthly blog visitors), with Song curating a collection of luxury T-shirts and sweatshirts through the e-tailer.

Kate Spade, meanwhile, has 180 stores worldwide, but digital storytelling has been key to its growth. In September at the Hub Brand-Experience Symposium, CMO Mary Beech said the company's online portal is where people could find the "true expression" of the brand. Its site mixes content (such as a short clip of a woman wrapping gifts and playing with a cat in the brand's outfits) and e-commerce (there's an option to buy items worn in the video) that drive to each other, Beech said. Over 20% of its sales come from e-comm, according to a report in Forbes in March.

Sites such as Munich-based Mytheresa.com and Italy-based Yoox.com allow consumers to either shop a story or a video clip, and LN-CC, a London-based fashion retailer that does 90% of its business through e-comm, recently launched a Tumblr-like content hub called "The Feed," which includes photos visitors can click through to read about designers and view clothes they can purchase, as well as music mixes available to stream on SoundCloud. The mixes also play in LN-CC's store, which includes a library, record store, gallery and club space and launched shortly after its e-comm site.

For brands going forward, Linda Bustos, director of e-commerce research at Elastic Path, says integrating social activity into sites (as U.S.-based department store Nieman Marcus did by incorporating style tips from Facebook fans into its online mag) as well as bringing digital experiences to life in store, will be the big opportunity for brands.

"Social is very powerful for brands but ideally you want to monetize it," she says. "So the integration must exist."

Editor's note: Some numbers have been updated in this article.