Marketers of the Year: Ian MacDonald puts AutoTrader's digital foot forward
Using creativity and analytics, the director of marketing tackled sensitive PR issues, navigated a thorny path to online and built a rich customer review platform.
Trader Corporation's grip was quickly slipping under the pressure of digital. The basket the print publisher had placed all of its eggs in, since first printing AutoTrader and other vehicle-related magazines in the early 1970s, was on the verge of falling.
It was making some headway in the online space, having launched a mobile app and boosted its web presence, after former parent company Yellow Media purchased the corporation in 2006 (later selling it to Apax Partners in 2011). However, Canadians were still primarily identifying its flagship offering, AutoTrader, as a print brand. And the rise of generalist sites such as Craigslist, where sellers can advertise their vehicles for free (while AutoTrader charges for premium placement of ads) added to the challenge of it effectively migrating online.
At the time of Ian MacDonald's arrival in Canada from the U.K. (where he was born and raised), the Toronto-based company was facing declining revenue from its print products, and plans were being made to bring production to a close. Chosen by Trader Corporation's president Sebastian Baldwin, the director of consumer marketing relocated in February 2012 from the part Apax-owned and U.K.-based Trader Media Group (where as head of consumer marketing, he had developed its digital offering) to help reinvigorate what was to become an exclusively digital brand.
Working with a team of five and an annual media spend of around $8 million, in the early days of his appointment, MacDonald tackled the brand's internal structuring to be more digitally-focused. "The business was set up with many brand managers," he says. "And not that many had a statistical and analytical [skillset] that's needed in a more modern media landscape." So he hired three digital experts with experience in SEO, web and mobile marketing, and had brand managers focus on the brand's public relations and social media activities.
"A lot of times we're coaching clients, but in his case, sometimes he leads us," says Mike Davidson, senior VP and business unit director at DDB, of MacDonald's ample knowledge of the digital sphere. Davidson adds that MacDonald's collaborative approach with the agency and his accessibility (meeting with the team weekly during the campaign process) has helped drive the success behind AutoTrader's reinvention.
When MacDonald first arrived, AutoTrader.ca was tracking 5.4 million visits per month. "Our mobile [traffic] was negligible. It was something like 4%," he says. Today, the company attracts 9.5 million visitors each month and 50% of its total traffic comes from mobile.
It took him 18 months to improve those numbers by revamping the brand's iOS app to be more user-friendly, while working with DDB and OMD (its media agency at the time) to create and execute a campaign that touted the brand's largest car inventory in the country with the new tagline, "The most cars in one place."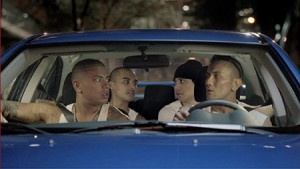 The integrated campaign won multiple awards, including the Grand Prix at the 2013 CASSIES, because of an 18% increase in traffic to the AutoTrader site within the first six months, as well as a 31% increase in positive sentiment toward the brand.

A year later, DDB helped the brand to evolve its positioning to become what MacDonald characterizes as less "vulnerable," since competitors could one day attract more cars than AutoTrader and cause its brand strapline to lose equity.

To support the new positioning of "The better way to buy and sell cars," the brand launched a "Bank Job" TV spot, which showed a man robbing a bank to get his used car some exposure when news helicopters broadcasted the vehicle in a police chase, as well as a "Parking Garage" ad, which showed a driver entering his car to find another man already inside, inspecting the interior features. The thief's passenger in the former spot and car owner in the latter point out that using AutoTrader.ca to sell their used car or access reviews is easier than committing a crime.

At the time of the commercials' broadcast in May of this year, a 32-year-old man from Ontario, Tim Bosma, had been kidnapped and murdered after posting his pickup truck on sites like AutoTrader and Kijiji. And just like that, the intended light-hearted commercial turned dark, with some people emailing the brand with concerns it was inconsiderate to the tragedy that was being widely covered by the media at the time.

As soon as he heard the news of the kidnapping, MacDonald and his team contacted the police to help, working with the lead detective on the case to provide data (such as visitors and dates) for Bosma's posting. DDB's PR division helped field calls from the press, and after deep discussion and consideration, MacDonald decided to pull the creative. He then worked with the brand's new MAOR, California-based Ocean Media, to replace it with a more general direct response ad created by DDB.

AutoTrader didn't experience any real harmful backlash in the end, reporting minimal negative public opinion and zero negative press coverage as a result of MacDonald's quick decision-making and effective communication.

The aforementioned "Parking Garage" spot promoted the site's "Owner Reviews" portal, a particular favourite of MacDonald, for he had worked industriously for four months building an audience from scratch to help populate the platform with Canadian–written car reviews.

Back in the U.K., where MacDonald helped launch a similar offering, there was a wealth of registered AutoTrader customers (nearly 1.6 million) to invite to contribute. But the Canadian constituent hadn't been gathering online registrations as extensively, leaving only an outdated database of 50,000 people (acquired from contests and during exhibitions) for MacDonald and his team to contact.

So, partnering with Toronto-based Play Money Media, the brand offered Facebook coins to players in exchange for a review of their car. The social gaming incentives drove more than 25,000 reviews in less than four months and created a new database of more than one million. The platform ultimately improved site conversion by 30%.

"It was a big win for us to enhance the site's experience with that much content, that quickly and with such a low premium," he says.

By dedicating resources to migrate to digital, tapping into social gaming and, more significantly, shuttering most of its print products in June of 2012, MacDonald says the brand has been able to balance out its user base. It now attracts a younger audience as well as a more natural gender split. "[However] the loss of older users was minimal as print was not used very much at all by the time we closed it down," he adds. "The migration has been swift and effective, even for the older demo."

But MacDonald isn't content with just taking AutoTrader from a position of decline to one of growth. "I'd love there to be a day when AutoTrader is as synonymous with buying and selling a car as Tim Hortons is with coffee. It's the default go-to. We're not there yet, but we'll get there."