Sharon MacLeod's career evolution
As she heads to the U.S., Unilever's Sharon MacLeod talks about her new role, and how the industry has shifted in the past 15 years.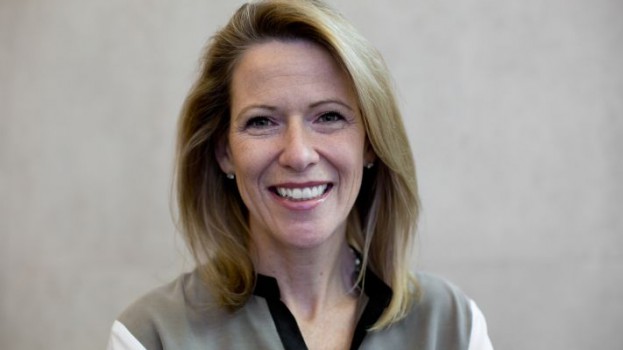 In December, MacLeod was promoted to the role of VP personal care for Unilever's entire North American region, almost two years to the day after she stepped up to lead Canada's marketing team. The 15-year Unilever veteran started her career working on the Degree brand before moving on to sales and progressively higher marketing roles at the CPG co., and she's sat at the table of some of Unilever's seminal campaigns over the past decade, including Dove's "Campaign for Real Beauty" and Hellmann's "Real Food Movement."

She's been described by colleagues and agency partners as the "always available" head of marketing, even taking phone calls at four in the morning to discuss campaigns. Now, amid apartment hunting in New York and a round of goodbyes in Toronto, MacLeod chatted about her career so far, life lessons she's learned and what's next for her at Unilever.

Describe your new role.

I'll be the VP of personal care in North America, [but] my role is still being defined. I'm going to London in January to work through the new structure.

I'm going to be working with our global team on the strategy for North America. That's so different from leading a team of people who are deploying programs and developing country-specific things.

Someone once told me if you want to develop, change a lot of things about what you're doing. I don't know what [I'm going] to do on day one – and I get to invent it. I love the challenge of learning, and it's going to be completely different. I'm excited about being in over my head.

I expect I will still be creating a lot of work, but it'll probably be in a specific area that I can't talk about [yet]. It's going to be more on the leading-edge, new media [space].

What's the biggest thing you've learned in your career to date?

We can be the best in the world.

One of the most memorable times for me is when we had just launched the "Tick Box" campaign, [which was part of the "Campaign for Real Beauty" and featured real women and questions like "flawed or flawless?" to spark a debate on beauty norms], and I remember being at a global meeting [discussing] "Tick Box 2." Someone said "We want to create another 'Tick Box,' but of course it'll never be as big." I remember saying "Woah – of course it'll be bigger than 'Tick Box,' because we've already done it, so surely we can do something bigger than that." After that, Unilever Canada created [double Cannes Grand Prix winning] "Evolution."

Janet Kestin, co-founder of Swim and former CCO at Ogilvy, mentioned when they first presented the "Campaign for Real Beauty," you were the first person to stand up and say "I want to do that." What made you so sure?

I remember that day so well. Janet presented all the work – and "Tick Box" was one of them. And I remember thinking this was so obviously better than anything we had been doing. It was a natural response [to stand up]. I was so excited about it.

Nobody could convince me it was a bad idea. And I think there's something about the certainty in that moment when you say, "We're just going to do that." And at the time, it's not like I was the boss. It wasn't a conscious thing. In that presentation I just gave my visceral response.

How has Unilever shifted its message over the past 15 years?

I was an assistant brand manager on Degree for my first job, and it was "body heat activated" [messaging].

Degree is still about [body heat activated]. But there's this overarching campaign called "Do:More" and it's aspirational and connects with people in the achievements they want to have. That to me is a great demonstration to what's happened with the Degree brand in 15 years. And it's really a good example of how [Unilever has shifted its messaging].

What are some big trends you've seen in the CPG and marketing world?

On my first assignment we tested a multimedia campaign. It [seems] so ridiculous now.

Communication has changed. It's a two-way conversation. Now people can make or break something.

"Campaign for Real Beauty" would have been completely different from day one if social media had existed. The number of people who wanted to get involved (and we had no good way of getting them involved) [was huge]. Now you go to Facebook and there's lots of opportunity to be involved. And that is only going to continue to [evolve].

We're always getting better, but we're always a step behind – especially if you're working on something for next year, using today's reality. It's a joke! Next year it won't be halfway relevant.

Did you ever want to be on the agency side?

[It] never occurred to me. I like running a business. I like being accountable for all aspects of the business and the complexity that comes from that. I like the creative side, but I like knowing I'm doing a good job at running the strategy of the company and the operations.

Do you have any regrets?

I think waiting 15 years to go and work in another country. There were different times I thought I would move, and then didn't. I made the decisions for good reasons, but now I have a bit of an expanded sense of how life can look. I met a woman in our HR organization and she works in London and her husband and kids live in New York. She took a job in London so she could be close to her parents, who were a bit older, and they all go back and forth.

Meeting her helped me expand what family life could be like. I've always believed there's no [right] way things should be, but that we get to invent it. I might have done this a little bit earlier if I really believed in my own philosophy that you get to invent life.

Fortunately, it hasn't held me back. But it's possible I'd have a different experience – right now I have a very deep experience in a market and in an operational company. But it would have been good for me to have experiences in a different market or on a global team.

I think we're the perfect-sized country. We're big enough that we've got a big operational company. But yet, we're small enough that people have to be able to do everything. They can't just come in and say, "I'm going to be a coupon specialist." All the marketers have to be able to run a business, be general managers, be leaders, and understand things like the retailers and finance.

I know that Canadians who go and work in different markets in Unilever always do really well. And I wonder why that is – what is it about the training they get here or the marketing community that sets them up so well? I get calls all the time, people asking if they can have somebody from Canada – [they say] "I'll take anybody, so long as they're Canadian."

My hope is I'll follow in their footsteps.