Niche sporting spaces
If standing out amid a sea of Olympic or NHL sponsors seems daunting, consider these sporting alternatives.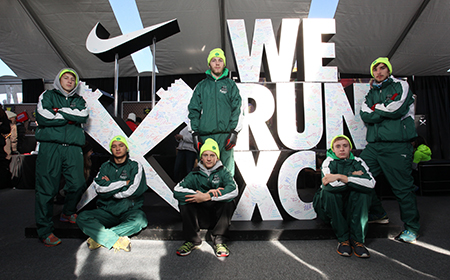 The Olympics and major sports properties such as the NHL can certainly provide brands with a wide-reaching platform, but smaller, more niche events can be more beneficial in speaking to the right target. Here are a few under-the-radar alternatives you might want to consider for your next sponsorship.

Home-run youth sporting events

Imran Choudhry, VP, consumer engagement, TrojanOne, says his client Nike sponsors OFSAA high school track and field and cross- country championships, which have featured DJs, emcees, Nike-sponsored professional athletes and logos shaved into youths' heads.

"[Nike is] looking to connect with the competitive high school athlete with the goal of building long-term loyal consumers," he says.

However, youth sporting sponsorship can also help brands target parents.

Such was the case with CAA's sponsorship of the Hocktoberfest Female Hockey Festival in Windsor, Ontario. The brand was able to engage with parents and share its offerings, and was more cost-effective and less saturated than an NHL game, says Choudhry, whose agency works with CAA.

Adventure racing digs deep

Events such as the Tough Mudder obstacle course fall into the category of what Ian Malcolm, president, Desperado Marketing, a sponsorship and experiential marketing agency, calls adventure racing, which he says is growing in niche demographics.

Participants are typically in their late 20s to 30s and are "intensely focused on their fitness and therefore, might make certain kinds of choices around food [for example]," he says, adding beer and automotive brands have already entered this space.

Brands working with Tough Mudder include Degree and Dos Equis, while Samsung activated with a washing station for participants in the past.

Take them out to the cricket game

The South Asian community is the largest growing one in Canada and it's no coincidence that cricket, highly popular in that region, is Canada's fastest growing sport, according to Malcolm.

Cricket Canada has 12 leagues and 60,000 adult and youth players.

"Whatever category, whether it's a financial institution, food, airline, or fuelling stations, there's benefit of having an ethnic community strategy and certainly we see cricket as a good way to reach South Asian communities," Malcolm says.

Cricket games can be long and players often bring their families, he adds. Games could be a way for brands to speak to mothers and children in the audience, he says, offering the example of activating on-site with a tented relaxation or refreshment zone.

Dive into dragon boat racing

The sport is becoming increasingly popular, particularly among young adults, who are often second generation Canadians, says Malcolm. Although it originated with the Chinese community, participation is not limited to just this group.

"There's a sub-culture there of a young urban professionals that are not that long out of university age or college age, but they're in their early career development stages and they see dragon boat racing as a good social outlet."

Brands could explore how to enhance this social space, he says, explaining how perhaps a food brand might consider the best time to engage in sampling.

Additionally, if a brand were seeking to be recognized for valuing leadership or sportsmanship, he offers the example of sponsoring a team MVP with a trophy and perhaps a prize pack or gift certificate.