Interac retells history
New digital creative from Zulu Alpha Kilo marks the brand's push into the branded content space.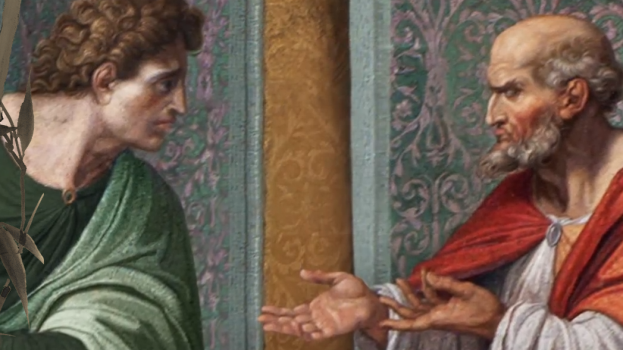 Interac and Zulu Alpha Kilo are trying to make archaic forms of payment history, with a content push featuring a wise old historian walking people through inaccurate moments in time where people struggled to pay bills (such as a teenager toilet papering the Stephenson quints' house after not getting paid for babysitting or a falling out between Leonardo Da Vinci and Michelangelo over an unpaid loan).

The brand is hoping to encourage people to embrace its e-transfer functionality, which has low awareness and low use.

"It made sense to us to look at the way people used to do cheques and exaggerate that," says Jon Webber, CD, Zulu Alpha Kilo. "[Let's] jump all the way out the window and look back through history at all the other wild and wacky ways people used to pay back friends and settle debts."

The campaign will live exclusively online, targeting 24 to 49 year olds who are predisposed to banking digitally. It will be supported by a pre-roll video, paid and organic search and social, rich media and standard banner ads, he says. They worked with Tank for the Quebec adaptation and Media Experts for the media buy.

The website soft-launched at the beginning of the month, while the media push behind it will run from mid February until April.

With five videos and a text-heavy parallax scrolling site, the content push is new for the brand, which has been exploring a new voice in its marketing efforts, says Webber. The messaging (using e-transfer is easy and safe) was a bit light, and there wasn't much space to educate consumers (with different banks having slightly varied systems in place), so the agency also needed a different way to engage its target.

The content push is something Interac plans to continue forward with, he says, and follows similar paths from other brands, including Molson's Rickard's and Corona (also represented by Zulu), while agencies have been beefing up their content departments.