Future Flash blog: On invention and failure
Speakers from Deutsch, Mondelez global and more took to the stage to discuss things that keep them up at night, and potential solutions.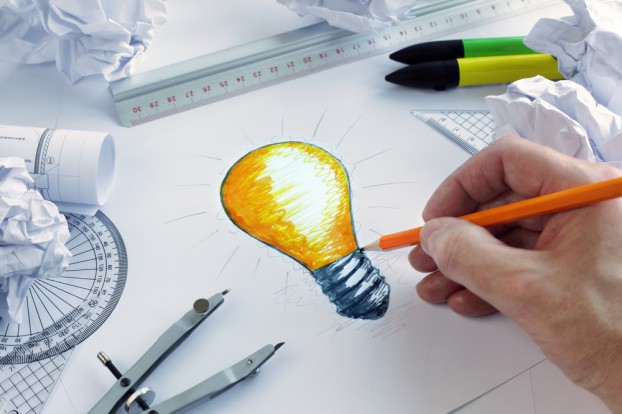 "The truth is, consumers want ad-free content."
With Netflix and DVRs or pop-up ad blockers freely available, this isn't a stretch of a statement from Deutsch's Winston Binch, chief digital officer.
Binch kicked off this year's ICA Future Flash conference in Muskoka yesterday, with a proposition for advertising agencies: try putting ad creation aside, and invent something instead.
This is hard for agencies or brands to embrace, he admits, largely because "invention" can, and often does fail. For instance, thousands of startups launch each year but  only a handful succeed.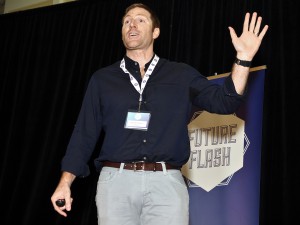 But Binch (pictured) says it's crucial ad agencies try their hands at the invention process and start making things, otherwise they're not truly creating digital experiences. And with television ads losing favour, new ways of reaching customers are often not ads at all. He points to a recent execution for U.S.-based popcorn brand Pop Secret, which did away with a TV campaign in favour of a phone dangler (a device that attaches to your phone) and a game app, which when played sent a signal to the dangler emitting the smell of buttered popcorn.

The agency only created 30 of these prototypes, he says, at the quarter of the cost of a TV ad, but managed to get on-par reach in terms of impressions.

People, he explains, want to be wowed. But to give them this, agencies need to become tech companies, he says (echoing a recent trend reported by JWT in New York). Because there is still a disconnect between the creative process and the technical execution in most cases, often resulting in lacklustre digital executions and results.

It's not enough for your creative director to simply be versed in digital and create integrated campaigns. Agencies need to bring in engineers who know how to build things and involve them in the creative process, he says. Digitally-savvy youths need to be courted, because many of them will "run circles around you."

"If you don't have tech [expertise], you can't invent. And if you don't make it, you're not digital," he says.

Eliza Esquivel, VP global brand strategy, Mondelez, also spoke on risk-taking and experimenting during her presentation, pointing to a recent innovation lab her company built internally, dubbed Project Sprout.

The problem she identified is that gum was not connecting with millennials and youths, leading to a category-wide failure.

She highlighted four campaigns in the gum category which were tested in limited markets, including Toronto, Calgary Austin and Houston, designed to try to drive sales results with creativity.

The two Canadian examples include the Trident gum fashion line of high-tech clothing that blocks cellphone reception in Toronto, while the campaign in Calgary adorned mirrors across the city with positive messaging, such as "I'd do me," and "If you feel like everyone's checking you out, it's because they are," for the Dentyne line. The strategy behind the campaign was to get gum associated with a beauty or grooming routine. The campaign in Calgary was so well-received at Mondelez global, it got picked up by marketing teams in Brazil and Turkey, though she won't have sales results until June at the earliest to prove whether these experiments worked. Her parting words to the crowd were to be fearless.

However, the final speaker of the evening, author and entrepreneur Andrew Keen, highlighted how being fearless or not afraid to fail often misses the mark.

"We've become infatuated with the idea of failing often," Keen said. "The only people who talk about failing often are the ones who haven't."

He points to the digital media industry, which in the '90s saw print publications and the music industry feed their content online for free in the hopes that ad revenue would follow. It was many people at the time trying and failing, he says. That didn't necessarily lead to a model that worked, just a bunch of failed ventures.

Other speakers of the day included a video interview from John Hegarty of BBH, speaking on the changes and trends in advertising, as well as a sponsored presentation by the Globe and Mail on the future of journalism in a digital age.

Top Image via Shutterstock

Second image courtesy Dave West Photography