Future Flash blog: Brands' low centres of gravity
On the second day of the Muskoka conference, speakers looked at why brands aren't welcome at the consumer's social table.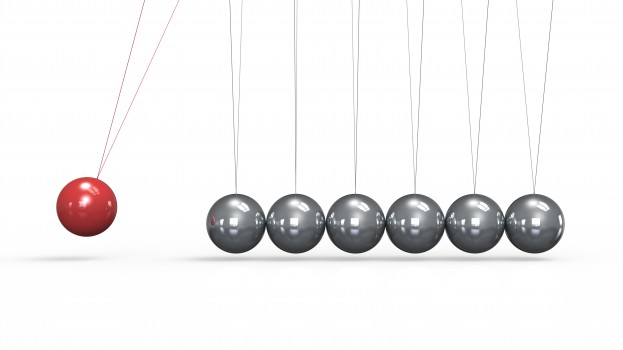 There are laws of gravity governing brands that marketers need to come to grips with, Tom Morton, head of strategy and associate partner at Goodby Silverstein & Partners explained on day two of ICA's Future Flash.

To illustrate his theory, Morton pointed to a campaign with Nicorette, which leveraged the insight that 19 out of 20 people who try to quit smoking fail, and sunscreen brand Coppertone, which found the brand was only relevant with consumers for roughly six weeks a year, just before summer.

With so much ad content flying at consumers each day across a myriad of channels, Morton also cautioned brands and advertisers to stop thinking in terms of segments or category competition. The reality is, brands are competing against every other brand in the world for a slice of the consumer's consideration amid a sea of information.

Finally, he pointed to a study by Havas, which found if 73% of brands disappeared tomorrow, people simply wouldn't care. In North America, that number jumps to 90%.

All of this combined leads Morton to believe consumers don't spend much time thinking about brands and in fact, the old adage that 80% of a brand's sales come from 20% of loyal consumers is false. (In fact, one study found it was closer to 50% of a brand's business comes from people who only buy its product once or twice a year.) "We live in a world where people care for six weeks and ignore you for 46," he said. "But that's okay."

It just means brands have to get better at dealing with low laws of gravity. To do this, he laid out five rules for the conference-goers.

1) Brands need to spend more time detecting the laws of gravity that govern them.

2) Let your brand's laws of gravity inspire a fresh approach to creative.

3) Turn down the rhetoric, meaning cut down on talk of fans, advocates and evangelists. Most of your business doesn't come from evangelists, Morton says, and when you talk about your target in those terms, you tend to create ads that cater to this very small target.

4) Widen appeal to widen growth. It's time to find universal truths for the widest possible consumer set.

5) If you want people to care about your brand, don't assume they care too much. To illustrate his final rule, Morton pointed to the beer category, which has seen a decline in growth with the boom of wine or spirits. But Dos Equis, he notes, bucked the trend to create an anti-beer ad that spoke to a higher brow audience. "The Most Interesting Man in the World," which Morton worked on while at Havas Worldwide, ended up winning two Effies and a Gold Lion, and doubled in growth while the rest of the category fell.

Another speaker for the day included Jeff Pressman, president and COO of TheAudience, an L.A.-based social media agency that works with brands from McDonald's and Target to Jack Black and Tony Blair. He said brands aren't welcome at the social media table, which means they'll need to come up with better ways of trying to reach consumers on social.

"The reason why brands are not welcome on social feeds is because ads are a tax on the user flow," he says. They interrupt the feed and often feel like a payment to play. He says brands should look at how and why consumers share. Noting how in the offline world, youth and adults decorate their walls with photos or bumper stickers, he said nothing is shared – either offline or online – as a one-off… it's all a pastiche of their lives organized. And brands need to figure out how to get into that pastiche without feeling like a tax.