Picturing a gender-equal future
Take a peek into an invite-only Cannes session with Facebook's Sheryl Sandberg, hunting for a way to get more women at the top.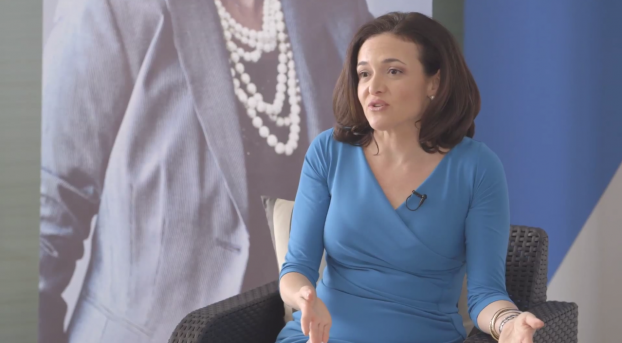 In a villa above Cannes this week, Facebook COO Sheryl Sandberg, founder of the Lean In organization, and Getty Images' co-founder and CEO Jonathan Klein, invited a select group of Cannes attendees to a conversation about rethinking marketing to women.
"The Power of Picturing" session included Cosmo editor-in-chief Joanna Coles and BBDO Worldwide president and CEO Andrew Robertson, as it tackled the impact of stereotyping in media, and spanned empowering girls to addressing a dearth of women at the top.
Sandberg kicked off the discussion by saying, "We live in a world still overwhelmingly run by men," and citing some discouraging stats, like less than 6% of CEO roles in any country go to women, and that's been totally flat for the last decade.
She points to universal stereotypes that pressure women to be subservient rather than strong – "We call little girls bossy and little boys leaders."
It was deemed that while there's been some progress, it's not enough, and many of the invitees were there because they had made a difference – such as Swim's Janet Kestin and Nancy Vonk for the Dove "Campaign for Real Beauty" work.
One sign of enlightenment came from Klein, who revealed sales of photos from Getty Images' Lean In Collection are up 54% from the February launch. The images were sourced to combat the most common depictions of women in stock images – which is apparently blissfully eating salad, brandishing a suitcase amid crying kids and hiding under desks.
The Lean In Collection shows women in powerful roles, and all shapes, sizes and professions – sans salad – while exploring how to help women let go of stereotypical images is the theme of Getty's #RePicture Palais exhibit.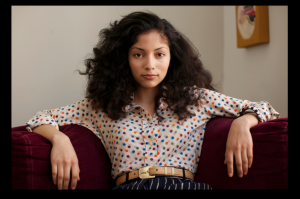 Klein says images can change minds, and their first effort to change the picture was around AIDS. "We started showing people not being hopeless; people being proud."

He says after Sandberg published Lean In, "We said we have these images, let's curate them. Our creative research team found that females rising were powerful imagery."

To increase circulation, Klein says Getty Images will give any non-profit anywhere in the world, 30% off the imagery from the Lean In Collection for a year, and will give photographic grants.

When asked for audience participation, Taxi CBO Steve Mykolyn said, "Want an idea?" pointing to a banner image of a strong Indian female executive, suggesting, "what about making it free for India?"

Getty's Klein replied, "Due to the revenue coming from India, yes, I can do that. But don't add 32 more countries."

The session also debuted an ad which furthers the movement by pointing out that women apologize for things that men don't – Pantene's new "Sorry not Sorry" spot, produced by Grey.

Also screened was a #Whipit Pantene ad that shows stereotypes of professional men and women. The words describing women and men doing the same actions were: bossy, pushy, selfish, show off – versus boss, dedicated, smooth.

This attitude is the top reason girls don't want to take leadership roles – they want to be liked – which is what the "Ban Bossy" campaign addresses in a spot by BBDO, "Change the Story." Robertson says Lean In and BBDO wanted to create a movement against harmful words, explaining, "What struck me from the book is how we use words without realizing they're harmful." The BanBossy.com program is working with educators, parents and groups like Girl Guides to change that story.

But what about dad stereotypes? A Dove ad that showed nurturing dads was played, but to make a wider impression, BBDO's Robertson says it needs a big moment, like The Mary Tyler Moore Show did for women, to shift perceptions.

As per Sandberg, "as a community we have a choice. We can show women with crying babies or hiding under their desk or embrace a new image of women."

Also in Cannes, JWT announced a new international scholarship for female creatives. Named after the ad industry's first woman copywriter, JWT's Helen Lansdowne Resor, it's part of the agency's 150th anniversary celebration. The HLR Scholarship provides five $10,000 annual scholarships for a five-year program, plus paid internships and mentors.

The goal is to support young diverse women from around the world in a creative career, and chip away at the current guy domination, where today, women make up 3% of the creative leadership.

Women eating salad. Get over it.