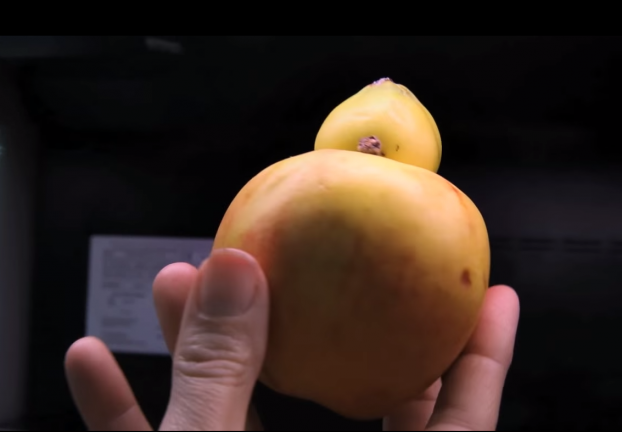 By Jason Dubroy
Good advertising shouldn't just be about selling stuff, they say, but should also do social good, inspire deep and lasting emotional connections, and maybe even change the world. It's a pretty awesome goal to reach for.
So what about shopper marketing, then?
An interesting – if not superficial – criticism of shopper marketing is that due to its tactical, shopper-insight-based roots, it's unable to tell stories beyond the smile on the header card or the extension to the mass campaign. By needing to serve the shopper, manufacturer, retailer and category, and also fulfill needs that many times either come down to innovation or price, how can a campaign be expected to reach up above those weighty layers to change the way everyday people think and shop?
A Gold Lion winner at this year's Cannes Lions International Festival of Creativity is changing how a lot of people do just that.
One of the few entries in this year's competition (in the absence of a formal shopper marketing category) that can actually be considered a true shopper campaign, it uses the emotional context of a societal issue and addresses a ubiquitous business challenge, telling stories in a way that may indeed change how all of us feel about how we act.
Although the EU declared this year to be the European Year Against Food Waste, wasting food is a truly global epidemic. According to the UN, roughly one-third of the food produced in the world for human consumption every year (approximately 1.3 billion tonnes) gets wasted. In Canada, the sum exceeds $27 billion dollars each year, shockingly translated to 172 kilograms or 380 pounds of food wasted per person, per year.
In developing countries, this waste occurs early in the supply chain process outside the scope of typical shopper behaviour: financial, technical, storage, cooling and transportation problems at the producer or retail level cause the majority of the issues. Lamentably, in First World nations, it's the behaviour of shoppers and consumers for the most part that's to blame. "Unaesthetic" food items go unshipped from suppliers or unselected in store, leading to food being unshipped, unsold and tossed out. Meanwhile, foods that are forgotten in the fridge or have turned a bit (but are still quite safe to eat) are thrown out as well.
Paris-based grocery chain Intermarché (not to be confused with small-format Loblaw Quebec banner L'Intermarché) wanted to produce a campaign that would solve all of these issues – creating a way for foods that would normally be destined for the garbage bin to feel some love.
Partnering with their produce supplier and agency Marcel, it used a full path-to-purchase solution with its "Inglorious Fruits and Vegetables" program to glorify the "ugly" produce, transforming it to seem useful, valuable and maybe even…sexy. By showing that what's on the inside of the inglorious produce is exactly the same as its better-looking counterparts, they were able to help shoppers overcome the bias of what looks best is best.
The program got its own section (on sale for a 30% discount) and merchandising plan in store, with pre-shop campaign touchpoints including TV, social amplification and print.
A famous French photographer created a series of images meant to both shock and educate, and in a brilliant move, they deflated the social stigma around the ugly products by also labeling, trialing and selling fresh soups and juices made from them, showing shoppers that even though they're ugly, it's still the same stuff.
The results speak for themselves – a 24% increase in store footfall and a 60% increase in traffic to the produce section. Shoppers bought more fresh produce, and actually consumed more because of the heightened awareness around throwing it out.
If every retailer did the same thing – merge education with value creation and persuasion over something destined to rot from the moment it was picked, imagine the impact. In France, five competing retailers launched the same kind of campaign as Intermarché, as not only were they losing sales, they were losing customers.
Shopper marketing can indeed tell stories, and in its best incarnations, impact not just shopping habits…but society itself.
Amazing what you can learn from an eggplant.