Marketers tag along for the ride
As we inch towards a world of automated vehicles, the uncluttered space is ripe for content.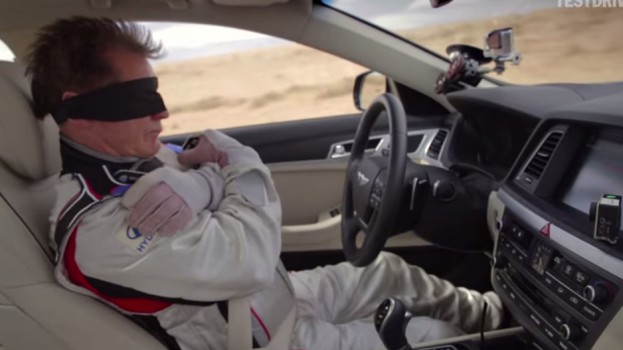 This story is part of our Next Big Thing series that appears in the September 2014 issue of strategy.

The driverless car already exists, and the keys aren't just in the hands of fortunate Google employees. Instead of calling it "driverless," Hyundai has a vehicle with features like "Smart Cruise Control," "Lane Keeping Assist" and "Auto Emergency Braking" (which it showcased in a recent viral Volvo-esque spot called the "The Empty Car Convoy") that practically does the job, without the sexy title.

We're inching closer to a world with automated vehicles, and there's nothing more intriguing to marketers than an uncluttered environment they can tap into. The automated drive is less about the steering, gas and brakes, and more about the journey, says Proximity Canada president Tyler Turnbull, who likens the driverless car to planes and trains, and predicts developers will be the first on the scene.

"Most automakers now have open developer kits for in-car experiences, so as a developer I could use Ford's sync platform to make applications the same way I could for an iPhone," he says, also giving kudos to Tesla's API that allows third party developers to connect to its vehicle, just as Toronto's BNotions recently did, creating an Android Wear Smartwatch app, called Tesla Command, that can open doors, honk the horn and close the sunroof on cue.

"[Another] example would be an app that combines music with routes. The car will know what route I'm driving and then find a music track that best suits the drive."

It's these types of experiences that brands can jump on, and instead of looking at it as an advertising opportunity (as brands have done with other commuter spaces, such as placing ads in subway cars), the industry should be looking at it from a content standpoint, says Mitch Joel, president, Twist Image.

"What service can a brand provide to consumers when they're now in a [less distracted] environment? They need to create value and give utility, whether it's through a mobile device or the vehicle. Help me be a better me, instead of promoting a rebate," he adds.