KFC, the hard way
The QSR is the latest company to venture into the handcrafted space, with a new tagline and campaign.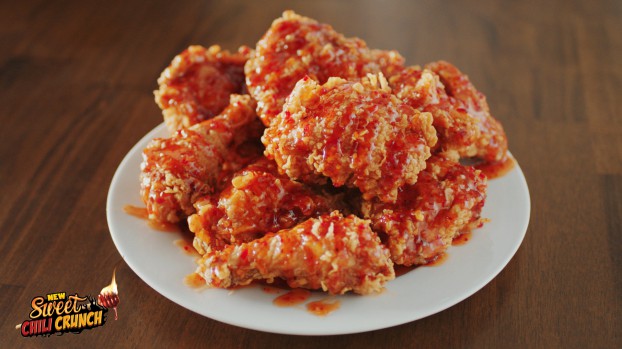 To help drive home the idea that its food is all prepared fresh each morning, KFC is claiming that it makes its food "the hard way."
The brand positioning, launched on Monday alongside a new product offering (the first new flavour offered other than its traditional breaded chicken), is meant to connect with consumers' changing tastes.
"Canadians really care about the amount of effort [that goes into food prep]," says David Vivenes, CMO at KFC Canada. "People care a lot more than ever about the food being real food, made by real people – rather than coming from somewhere that they don't understand."
To highlight this commitment to fresh-made foods (Vivenes says each chicken strip is hand-breaded every morning), the brand is rolling out a cook certification program, to show the "rigorous training" that comes from working behind the grill at KFC.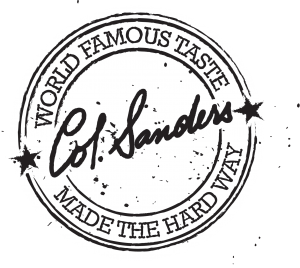 The brand rolled out the new logo and tagline "World Famous Taste Made the Hard Way" (which will be displayed in stores and on products) alongside its Sweet Chili Crunch offering.

Working with Grip on creative and Mediacom on media, the new campaign features a father and son duo playing sports, with the winner getting to choose dinner. As the son is young, the father typically wins, always choosing KFC – but as the son ages, he eventually beats his father, but still chooses KFC, though opting for the new flavour.

The campaign was designed to be authentic to how Canadians have experienced KFC, Vivenes says, as well as celebrate the way the products are made. The TV spot will be supported by a print, digital and social push (which included inviting a group of mommy bloggers behind the scenes to see how the food is prepared).

The campaign and logo have a distinct handcrafted feel to them, which is becoming even more popular among brands. Companies like Absolut are getting in on the "crafted" action with sponsorship of maker-movement events, while a global campaign by Sid Lee also highlights folks in different industries (such as fashion and art) focusing in on their crafts. More recently, Pfizer showcased handcraftsmanship in its latest campaign, linking craft to its product.