MAOY Silver: Planning for success at PHD
The agency breaks down the barriers in its approach to media.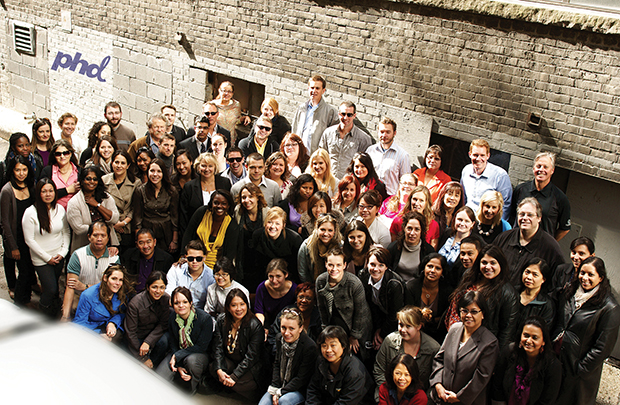 This story appears in the November 2014 issue of strategy.
At the lower corner of Rob Young's computer screen, there are six requests waiting in Source, PHD/Touché's global planning system. One of them is from a PHD colleague in Germany looking for suggestions on how to raise awareness for a household goods brand's line of products. Another is from a planner in Ireland looking for thoughts on a tourism campaign with only a slogan to work from. PHD's senior VP and director of insights and analytics opens up the system's channel wheel and suggests a series of digital videos for the former, and a live music campaign that plays off the client's slogan for the latter.
Source has been the driver of the Silver MAOY winner's planning structure for more than two years, and much has been made of its point system that gives planning at the agency a competitive element. But its current iteration has two features that are reflective of today's industry and how PHD has been responding to it.
While the channel wheel used to be divided up by traditional platforms – television, radio, magazine, online, newspaper – it's now organized by format. The video segment, for instance, breaks out into out-of-home, television, cinema, as well as the different online video hosts and social media ad solutions, to name a few. Young says this has been breaking planners of bad, channel-focused habits, who are now looking at their plans in terms of broader genres.
The people who handle the buying and execution at the agency are also in Source, providing insight from a cost perspective as requests and ideas come through. The whole process starts out general, with specialized people and teams added on as their skills are needed.
"There's a lot of crossover," Fred Forster, president and CEO of PHD Canada, says of the collaborative setup at the agency. "Everything is morphing. Digital is programmatic and video and search and all those things. These folks have to be at a table together because everybody has to understand the client strategy and business goals, and figure out what the best way to meet them is."
That approach to planning seems to be appealing to clients. In RECMA's Compitches report, PHD Canada was the only Canadian agency and one of just 17 globally to score an A+ ranking for the number of successful pitches it has had this year. The agency was also recognized at the Internationalist Awards, earning Gold for the Canadian Tire "Ice Truck" and Peroni's "La Dolce Vita," and Silver for Grolsch's "Choose Interesting," all campaigns that had utilized multiple platforms in their plans.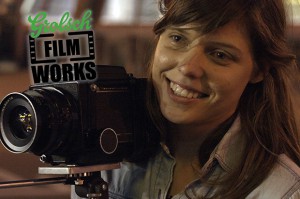 The other industry trend reflected in Source is the importance of data. Using media modelling to predict how different factors might impact different clients, the system shows how to optimize based on the sales it anticipates. At the other end of the data spectrum, PHD has also been expanding its broader, census-style data management platform that compiles every single piece of information that can be obtained from PHD's online campaigns.
"We've been doing a whole bunch of experimentation with it and it's huge and it costs [a lot], but it has more future value," Young says. "There's a definite concern that if it's not done, you're going to be behind, but it doesn't have to be a choice between media modelling or the data management platform. These are the two very different disciplines that are at work in our business. They each have their strengths, but they can coexist for our benefit."
Forster says the shift to programmatic is going to be the major catalyst for change in the industry going forward, which has meant filling the office with people who come from different disciplines and have different skill sets. He notes that this is because PHD not only values people who understand multiple platforms, but those who can apply their expertise to what the data says is paying off.
"There's a lot more analytics and optimization and use of data that pervades what we do now," Forster says. "You need people that understand it in order to take advantage and use that data to inform strategy – data analysts and folks who are math men as opposed to Mad Men."
New business
GlaxoSmithKline, Tangerine, Cineplex, Travel Alberta, New Era Cap, Postmedia, Newell Rubbermaid, Kayak, Canadelle Limited Partnership, Tourisme Québec, Casino Rama, EOS Products
Key hires
Sonia Gorczynski, social strategist; Brent Jones, broadcast supervisor; Michelle Mitchell, account director
Staff
204
Cases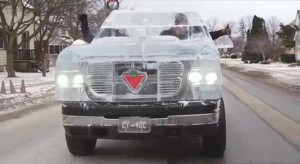 1. Canadian Tire's "Ice Truck."
2. "Milk Goes Well With," for the Quebec Milk Producers, invited consumers to submit favourite milk pairings, which were then used across online and traditional media.
3. "Choose Interesting" for Grolsch (SABMiller) saw the brand partner with Vice and Ion magazine to create content featuring emerging filmmakers.