Walmart wants to solve your holiday problems
Why the retailer put aside its mom-focused campaign in favour of a more inclusive "solution-focused" approach.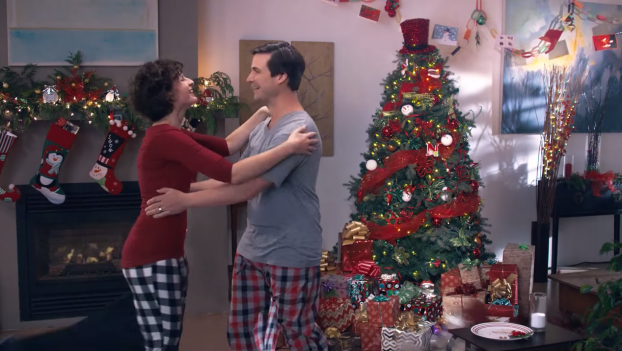 It's all about solutions at Walmart this holiday season.
The retailer is retiring its "Moms' personality" campaign, launched last summer, in favour of featuring a more inclusive family spot, says Jennifer Holgate, VP of marketing and communications at Walmart.
Created by JWT, the campaign will feature four new commercials pulsed out throughout November and December, based on the themes of outdoor and indoor Christmas decorating, entertaining and last-minute gifting. The spots were shot in a single take, and feature an entire family prepping for the holidays.
A song was written for the spot, Holgate says, and since the first spot debuted early November, it has been in high demand from consumers. To meet the response, she says they ended up writing a full two-minute version of the tune and made it available for purchase online. "Paper Planes," by Canadian band East of Avenue, helps give the spot a more indie feel, she says, adding that the brand thinks it will really resonate with the target demo because it feels warm and heartfelt.
This year's campaign is designed around the tag "Where Christmas comes together for less," she says, the "less" referring to less time, less money and less stress.
Last year, the brand rolled out its "Moms' personality" campaign, featuring different types of mothers doing the shopping (the "on the mission mom," "can't wait until Christmas Mom," etc.) But this year, Holgate says that research into their consumer found that a "solutions" focused message would resonate better, and had the added benefit of speaking to a slightly more diverse target (families are becoming increasingly diverse, Holgate says, and it's not always mom doing the shopping – though she does remain the brand's primary target).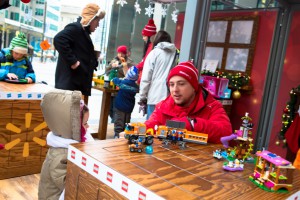 The campaign will be supported by the brand's travelling pop-up toy shop, set up in locations that allow busy folks to do some of their Christmas gift shopping a bit more conveniently. It will also be supported heavily by the brand's Live Better magazine, which will be heavily focused on the "solution" aspect of the campaign. Digital, social, owned, mobile, print and radio elements will also be pulsed out throughout the rest of the season.

Mindshare handled media while Twist  Image took charge of the digital aspect, Vapor Music took care of the sound, while St Joseph Content handles the flyer.