Beer Store opens up to small brewers
Alongside a change in ownership structure, the move will increase locally brewed options across the province.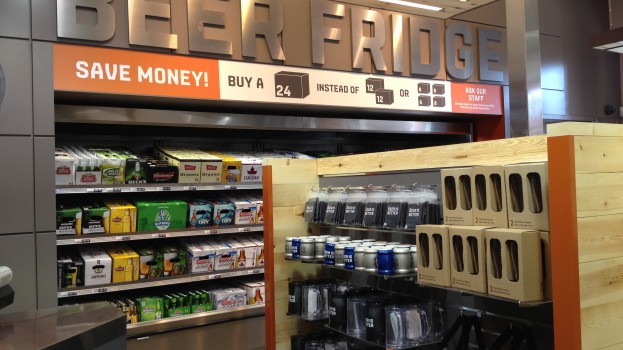 Following considerable media attention before the holidays over its structure and product offering, Ontario's Beer Store has opened up its offering to more brewers.
Before the holidays, the Toronto Star reported on internal memos that shed light on the brand's structure, including a restriction on the government-owned LCBO to sell bottled beer in packages greater than a six-pack, spawning more media scrutiny into its practices. Other criticisms in recent years have included the difficulty and prohibitive costs for smaller brewers to get listed at the Beer Store, claiming the big brewers stunt the burgeoning competition in the craft space. This, of course, has not stemmed the growth of craft beer. In fact, while beer sales in Canada has slipped, the craft beer space has boomed and is the fastest growing category at the LCBO, growing between 20 and 30% annually.
The changes at the Beer Store will mean small brewers who sell less than one million litres of beer a year will not have to pay listing fees when stocking two of their products at the five closest stores to their brewing operations, according to a release. This will allow the retailer to "[increase] the selection of locally brewed beer for consumers in communities across the province."
The small brewers will also be able to list the same two products at an additional location at a reduced fee. Responding to requests from the small brewing community, the Beer Store will also allow small brewers to introduce seasonal brands throughout the year, swapping out brands at no additional cost.
Previously, the retailer was owned by Molson Coors, AB In Bev and Sleeman/Saporo. Other retailers – save the LCBO – are prohibited from selling beer, effectively giving the brewers an oligopoly on beer sales in Canada. The new structure will open up that ownership to smaller brewers, which will get a share in the decision-making process at the Beer Store, according to the release.
"We heard from Ontario brewers that they wanted to participate in the management of the Beer Store and contribute to its future success," said Stewart Glendinning, CEO of Molson Coors Canada, in a statement. "That's why we're opening up the system and making it even more transparent."
In 2013, the Beer Store undertook a $30 million rebrand, led by Toronto-based consultancy Jackman. This included plans to build an additional 94 locations across Ontario with a new look designed to showcase a greater variety of beers.