Twist Image to become Mirum
The WPP shop is joining a new digital agency network, along with 10 other shops from around the globe.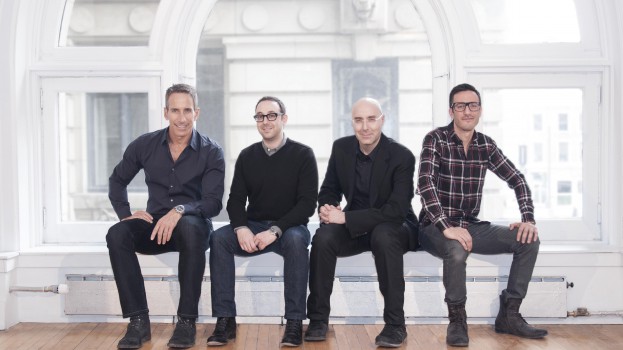 JWT New York is launching a new global digital agency, blending 11 shops from around the world into one massive global network. Mirum – which means "amazing" or "wonder" in Latin – will fold in Canada's own Twist Image, with the Toronto and Montreal shop rebranding under the new name. 

Twist is the only Canadian agency that is part of this new network, which is still owned by WPP. Mark Goodman takes the reigns as CEO of Mirum Canada, while former U.S.-based Digitaria CEO Dan Khabi takes the helm as the Mirum Global CEO. 


Other participating WPP shops include: Digitaria ( U.S.) XM (Asia Pacific), Casa (Brazil), ActivearkJWT (Finland, Sweden, India and the U.K.), Lunchbox (U.S.) i-Cherry (Brazil), HeathWallace (U.K.) Quick (South Africa, U.S.) Clarus (Mexico) and X-Prime (France). The result is an agency with 40 offices in 17 countries around the world.

The decision to join Mirum stems from Twist's global aspirations, which were first revealed last year when it announced it was being purchased by WPP. Following that acquisition, the agency started working closely with a number of other WPP shops – specifically those within the JWT network – and those relationships developed into deeper desire to formalize the partnerships.

The global agency network provides more access to talent from around the globe, allowing the agency to tap into the different niche expertise, such as Digitaria's 20+ person analytics group, Goodman tells strategy. What's more, this allows the brand to compete for more global work, as more and more brands are looking for a single agency to create a cohesive brand, no matter which market they're in. Globally, clients are moving toward a more centralized marketing structure, so a network such as Mirum addresses the new market realities, adds Goodman.

Globally clients will include TD, Walmart (both Twist clients), Mazda and Microsoft and the shop will offer up services around strategy and consulting, creative and content, user experience, analytics and insights as well as product development and mobile. There were no client conflicts, says Goodman.

There will be no changes structurally at this time to the Canadian teams, he adds, with the executive staying the same in Canada (and indeed will have more participation at the global executive level). There are no planned layoffs, and Goodman says they're likely to grow in the next little while to handle new business from other offices.

Mirum Canada's executive team stays the same, including CEO Mark Goodman, COO Aubrey Rosenhek, president Mitch Joel and chief product officer Mickael Kanfi.