Starbucks goes after the night crowd
Fancy a grande red wine (no whip, obviously)? The coffee co is set to pilot alcohol in Canada before the end of 2015.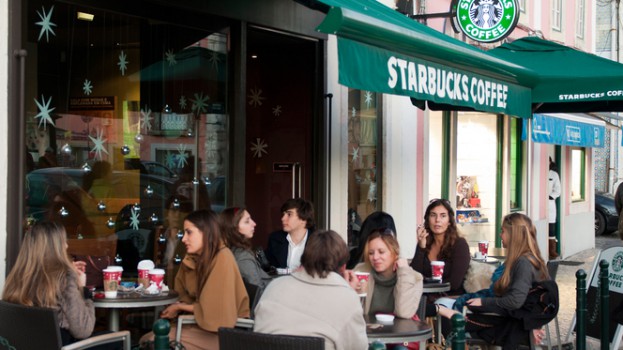 Alcohol seems to be all the rage in coffee houses these days. First, Tim Hortons piloted beer in its "store of the future" last summer, and now Starbucks plans to roll out wine and beer at select Canadian locations before the end of 2015.
The program, called Starbucks Evenings, will dish out wine and beer, as well as tapas such as olives, nuts and cheese, after 4 p.m., in a bid to reach more women, which makes up 60% of the brand's customer, and don't necessarily like to hang out in bars, according to media reports. 
The coffee shop space has really heated up in recent months, with competing brands like Second Cup rolling out a new Cafe of the Future concept, complete with a slow bar and new decor. Tim Hortons has started dishing out new dark roast coffee, as well as latte and espresso offerings (branching away from its typical drip-cup coffee) in recent years to compete against the rise of café culture, while McDonald's has completely revamped some of its locations as McCafé, really doubling down on coffee.
Tim Hortons controls the majority of coffee sold in Canada, claiming to dish out eight out of every 10 cups, and since its dip into the coffee market, McDonald's says it's doubled its market share and now sells roughly 10% of all coffee in Canada.
This isn't great news for Starbucks, which has been aggressively expanding Canada since 1995 (the brand's first location opened in 1987, but expansion didn't really start until the mid-'90s) with more than 1,400 locations.
Offering alcohol isn't new for the brand, however: it currently offers booze at 30+ locations in the U.S.
Consultant and retail expert Tony Chapman says this is a brilliant move for Starbucks, which is more than just a coffee shop already. "Starbucks after the morning caffeine rush becomes many things – a meeting place to work, socialize, read, date and connect," he says. "Alcohol goes with most, if not all, of those things."
Image courtesy of Shutterstock.