Why delight is not enough
Microsoft's Alyson Gausby on why brands need to help consumers broaden their horizons, but maintain boundaries.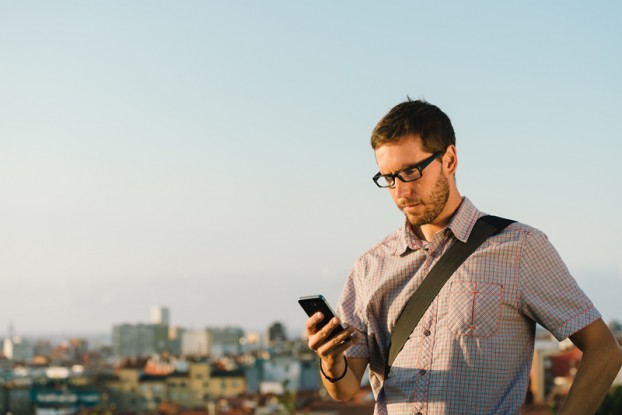 By Alyson Gausby
This time of year, I get antsy. It seems everyone around me has had some sort of adventure this winter (and most are still sporting bronzed skin to prove it). Having been a hermit for the past few months and already exhausted anything worth watching on Netflix, I'm dying for more. Even if I don't have a flight booked, I want to discover something new, uncover uncharted territory.
Turns out I'm not alone. From our new 2015 Digital Trend research (which we'll be launching March 12), we see that Canadians are increasingly looking to brands to feed their curiosity, help them find new things, and even grow as people.
What's interesting is how quickly consumers' expectations of brands are evolving, alongside their maturing relationships with technology. When we launched our 2014 edition of this research last January, this trend was centred on consumers looking for serendipitous encounters online.
This year, we see that it's no longer enough to just to delight. More and more, Canadians are looking for recommendations based not only on things they like or things they've done, but also for experiences that give them the option to expand their horizons and maybe even move outside their comfort zones.
More than a third of Canadians say they're interested in receiving recommendations or content without having to seek them out. But this number is as high two-thirds among early adopters and trend-setters, so we expect to see this increase significantly over time.
After all, if there are services that detail our before and now (like Foursquare and Facebook locations), why not one that suggests where we go next? For example, you may recall seeing some of the Yellow Pages app executions around Toronto last summer. Theses hyper-targeted neighbourhood-centric ads helped consumers discover new places, hidden gems, or other handy things via messages like "Queen West has 15 stores within walking-in-heels distance."
For me, this exploration may very well still take place from the comfort of my couch for the next little while (because I'm still not thrilled by the idea of braving a polar vortex), but that's beside the point. These types of experiences are all the more necessary when the weather outside is so prohibitive.
This trend is also about curating relevant information, whether that's recommendations or tips and tricks. Lowe's "Fix in Six" (one of my favourite campaigns of 2014) hit on this, helping DIY consumers one life hack at a time. My digital assistant, Cortana, is another great example. She tracks and curates all the information I'm most interested in and suggests some cool places or things nearby I might want to check out. She's continually learning about me and becoming more personalized, to proactively offer advice or solutions.
But, brands should also be thinking about how they can create curated experiences via the data they have access to, whether that's customer details (like profiles and preference settings), historic information (like browsing and purchase history) and/or real-time signals (like location, time, weather). Think Burberry's Customer 1-2-1 tool, which allows sales people to create and view customer profiles across the globe, including a visual wardrobe, transaction history, and product and fit preferences.
Our study also found that consumers are willing to share their information, provided that they feel in control of it and see real value from the exchange. If Burberry or another trusted retailer storing my information means every salesperson is that much more likely to make a great recommendation for me, sign me up.
The more marketers enable integrated, intelligent experiences using data, the easier it is for consumers to see this benefit and proactively share their information. At the same time, I think it's worth noting that we still need to make sure we're not overstepping boundaries and being creepy, like the infamous Target example (when they targeted a pregnant teenager before she told her parents) or a bank that sends their customers loan approvals the second they step foot in an auto dealership.
Excitement, surprise and difference are key to this trend – marketing strategies and customer experiences will increasingly need to speak to these things. Brands that use data to make informed recommendations that tap into consumers' curiosity, take them to new spaces, or offer them new ideas will ultimately build better relationships.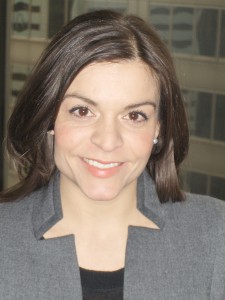 Alyson Gausby is consumer insights lead at Microsoft Canada. 

Top image courtesy of Shutterstock