Up to the minute: Target Marketing goes back to school
Plus: A new agency for Shoppers and more news you may have missed.

The marketing world never sleeps, which means there are bound to be things that fly under your radar. To make sure you're up to speed, here's some news you might have missed this week: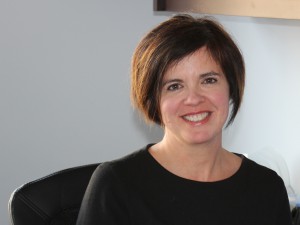 Quebec agency Uber has hired Stephane Raymond as an art director and Cynthia Fortin (pictured right) as director of digital services. Raymond comes over from the same role at DenstuBos' Montreal office. Fortin was previously a senior account manager at Bell Media and has also worked at BCP, Cossette and was president of digital marketing consultancy iFortissimo.
Human Equation has hired Marc Campeau as its new VP of digital production. Joining from the web development and IT world, Campeau will lead the web production teams at the agency.

Shoppers Drug Mart has selected John St. as its new agency of record. Since February of last year, John St. has also been AOR for Loblaw, which purchased Shoppers for $12.4 billion in 2013. The move is the latest in a flurry of marketing activity from the retailer, which named Shelagh Stoneham as its SVP of marketing in September and launched a large-scale brand partnership with ET Canada last month.
Target Marketing has been named agency of record for College of the North Atlantic. The agency will handle strategic planning, creative and design, as well as media strategy, planning and execution for the school, which is the largest college in eastern Canada with 25,000 students at 17 campuses across Newfoundland and Labrador. The first work is expected to be in market this summer.
OpenTable, the Priceline-owned online restaurant reservation service, has named Toronto's StrategicAmpersand its agency of record in Canada. The agency, which is focused on the consumer technology category, will handle all public relations and social media for the site.
Korrelation Communications has been retained by the newly-announced restaurant Tutti Matti Tuscany to handle all public relations and marketing communications strategies. The new restaurant is a joint venture between Tutti Matti Toronto chef Alida Soloman, Steam Whistle Brewing's Frank Heap and real estate developer James Estrin and will combine the restaurant with a boutique hotel and microbrewery in Italy's Tuscany region.

The Competition Bureau of Canada has given its okay to Postmedia's planned acquisition of Sun Media's 175 English-language newspapers. The papers, which include 24 Hours in Toronto and Vancouver and Sun titles in Toronto, Ottawa, Winnipeg, Calgary and Edmonton, reach four million readers every week, plus four million unique visitors every month online.
Vice Canada has announced three senior production hires ahead of the launch of the previously announced studio and television news network through its joint venture with Rogers. Jason Ford, formerly of Red Bull Media House, will be VP of production, with Andrea Schmidt becoming executive producer after being head of production at Al Jazeera's current affairs documentary show. Tania Natcheff, previously an executive producer at CBC, has been named director of factual programming.