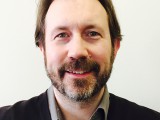 Pascal Bricault
director of brand marketing, Capital One
In his role, Bricault is responsible for brand strategy and campaign development for Capital One's Canadian footprint. He played a leading role in promoting the company's partnership with the Boys and Girls Club of Canada, and he is also an active contributor to various social initiatives such as the Capital One Race for Kids. Prior to joining Capital One, Bricault held marketing and product management roles with companies such as President's Choice Financial and Aeroplan.
Lisa Gibbs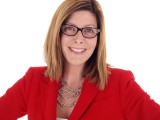 director of community investment, Shoppers Drug Mart
Gibbs is responsible for leading Shoppers' philanthropic program, Shoppers Drug Mart Women, which supports women's health. She joined the company in 1995, and has worked in a number of roles in health-care education, marketing and community investment. Gibbs has also worked with several non-profit organizations, including Big Brothers of Canada and the Juvenile Diabetes Foundation.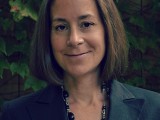 Julia Howell
principal, Julia Howell Cause Communications
As a consultant, Howell creates content and develops strategy for non-profits and socially responsible businesses, such as Cape Farewell Canada, Maytree Foundation and the University of Manitoba. She has more than 20 years experience with mission-driven organizations, previously working at agencies and organizations such as Corktown Seed Co., Imagine Canada and Ontario Trillium Foundation.
Paul Klein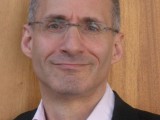 president and CEO, Impakt
Klein is the founder of Impakt, a corporation that helps create opportunities for companies looking to benefit from being socially responsible. In addition to leading Impakt, Klein also writes about the intersection of business and social change for publications including Advertising Age, Forbes and the Guardian and serves on the Advisory Council of the Centre of Excellence in Responsible Business at the Schulich School of Business.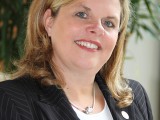 Cathy Loblaw
president and CEO, Ronald McDonald House Charities Canada
As president and CEO of Ronald McDonald House Charities Canada (RMHC), Loblaw leads the organization to raise awareness and funding for Canada's Ronald McDonald Houses. She is also a founding member of the board of directors of PREVNet, a global network that promotes healthy relationships and aims to prevent bullying. Prior to joining RMHC in October 2010, Loblaw was the president of Concerned Children's Advertisers (CCA) for 15 years.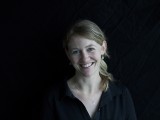 Marie Magnin
group account director, KBS and head of Cause Company
Magnin's experience ranges from working for an HIV/AIDS NGO in Africa to launching fully integrated advertising campaigns for a wide range of government, non-governmental and non-profit organizations. She has more than 13 years experience, and in September 2014, Magnin and her team at KBS launched Cause Company – a social and cause marketing division of the ad agency.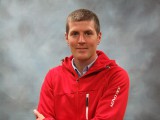 John McAlister
national director of marketing and communications, The Salvation Army
At the Salvation Army, McAlister is responsible for media relations, crisis and issues management, publicity and advertising. He has worked for the Salvation Army for more than 20 years, including two years in Zimbabwe, holding various roles in areas from communications to digital media and marketing.
Allen Oke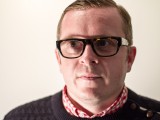 ECD, TBWA\Toronto
Oke has been with TBWA\Toronto for 11 years. While at the agency, he's worked on campaigns for AMI, which makes media accessible to the blind and partially-sighted, as well as Nissan to transition its CFL sponsorship into a community-based initiative that brought football back to high schools that had lost their programs. In his spare time, Oke helps non-profit ACT develop marketing plans and communications for its yearly Scotiabank AIDS Walk for Life program.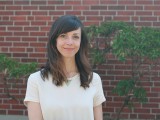 Lindsay Page
head of public mobilization, World Wildlife Fund
Page oversees brand strategy, global campaigns and sustainability-related partner initiatives at WWF Canada. Prior to her current role, Page spent time at Manifest Communications, where she developed strategies and campaigns to help clients spark social change. Page has also worked with brands such as Coca-Cola, Loblaw, Telus, BMO and Shoppers Drug Mart.
Paula Roberts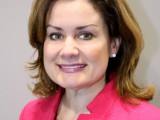 CEO, Halo Brand Leadership
Roberts has more than 25 years experience in marketing communications and has held various agency management roles, such as general manager at Roche Macaulay and managing director at TBWA\Chiat\Day. More recently she was VP marketing at SickKids Foundation and EVP marketing and development at Plan International Canada. Roberts launched Halo Brand Leadership in early 2015 and is working with various clients including Skate Canada and Children's Aid Foundation.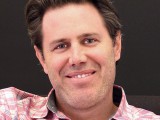 Patrick Scissons
CCO, Grey
Scissons currently sits on the board of directors for the Missing Children's Society of Canada, and in 2012, he led the creation of the first-ever online search party platform, "Milk Carton 2.0," which directly assisted in the rescue of six missing children within five months. Prior to arriving at Grey in 2011, he founded Birthplace, a tech startup focused on emerging channels.