Havas adds three senior creatives
Cory Eisentraut will help rebuild the creative department as VP, creative director in Toronto, along with a new ACD and senior art director.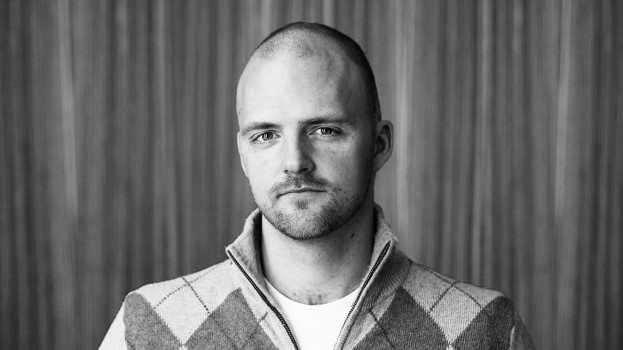 Havas Worldwide Canada has boosted the capabilities of its Toronto creative department with three new senior hires.

Leading the group is long-time Cundari creative Cory Eisentraut as the new VP, creative director at Havas' Toronto office. Helen Pak, president and CCO at Havas Worldwide Canada, says Eisentraut will assist her not only in helping to elevate the creative product, but to "rebuild" the creative department with the kind of talent and capabilities the agency's clients are looking for.

"We're going through a transformation right now, so he'll help fill in some of the holes in terms of their department," Pak says, referring to the agency's restructuring in Canada late last year. "We're also looking to supplement our Montreal office, but job one right now is to solidify Toronto and bring in the best talent we can. We have a lot of great clients and it's about what can we do for them now — not just in mass, but with our digital and mobile offering — and really give them powerful 360 thinking."

Pak says one of things that stood out for her was Eisentraut's work on the Pain Squad app for the Hospital for Sick Children, which brought a number of awards to Cundari, including two Gold Lions at Cannes, as well as multidisciplinary work he's done for BMW and CIBC's Run for the Cure.

Eisentraut had been with Cundari his entire career, first arriving as an intern in 2000 before being hired full-time as a copywriter. He was promoted to ACD at the agency in 2009 and group CD in 2012.

"I think in advertising that might be a record," says Andrew Simon, CCO at Cundari, of Eisentraut's term at the agency. "It's great he grew up at Cundari… [and] it's wonderful he's reached this position at another great agency."

Also joining the creative department in Toronto is Brian Allen as ACD and Natee Likitsuwankool as a senior art director. Allen was a senior art director at Critical Mass in Calgary, which he joined following the closing of Taxi's Calgary office in September. Prior to Taxi, he held positions at Trigger and Wax. Likitsuwankool joined Y&R Toronto as an art director last year and has also worked at Dare Vancouver, Rethink and BBDO Bangkok.

Eisentraut and Likitsuwankool started work at Havas this week. Allen will begin his new job in early June. Pak says this is the "first wave" of new hires at the agency, with more to be announced in the near future.

"What you'll see with all of the hires is that they're all really diverse in their thinking and have a lot of digital experience," Pak says. "Their thinking transcends medium and I think that's going to be a huge differentiator as I talk to more and more clients. Given that we've recently acquired Plastic Mobile, there will be some interesting cross-pollination across all of our offerings."

All of the new hires are coming into the agency in new positions. Pak says this is an "investment year" for Havas Worldwide Canada, which has been invited to a lot of new pitches and is growing in anticipation of that future work.