Leo Burnett Toronto wins the internet
The shop won Agency of the Year at the Webby Awards, with trophies also going to Jam3, Publicis, Juniper Park, Blackjet and Tribal.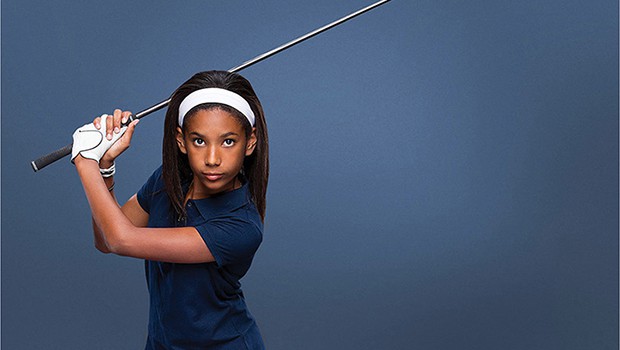 The Webby Awards announced the winners of 344 trophies yesterday for producing great work on the internet. With thousands of the entrants coming from creative agencies, many of them might be wondering if they should have done more of their work like a girl.
Leo Burnett Toronto was given the Special Achievement Award for Webby Agency of the Year for winning more awards than any other ad agency in the world this year. The agency won six Webby Awards and five publicly-voted People's Voice Awards for its Always #LikeAGirl campaign, as well as a People's Voice Award for the banner ads in its Quick and Easy campaign for Ikea.
The awards came across several categories, with two Webbies each for #LikeAGirl in Online Film & Video (for Branded Short Form Video and Branded Viral Video); Advertising and Media (Online Commercial and Viral Marketing); and Social (Best Use of Video and Corporate Communications), and one People's Voice in Advertising and Media (for Display and Banner Advertisement) for Ikea. The #LikeAGirl People's Voice Awards came in the same categories as the Webby wins, with the exception of the Viral Marketing award.
Leo Burnett also had a nomination, along with Diamond Integrated Marketing, for Customer Service in the Social category for its work with TD on #TDThanksYou.
Jam3 also picked up three People's Voice Awards for its "Seven Digital Deadly Sins" work with the National Film Board of Canada. Two came in the Website category (for Activism and NetArt, which recognizes work that integrates art and technology) and one in Online Film and Video (Best Use of Interactive Video). The interactive documentary was also nominated in Online Film and Video for Best Individual Documentary.
The NFB had a number of nominations for other work, including for the Weird award in the Website category for "Primal" (an interactive project with Argentinian educational channel Encuentro that compiled user-submitted recordings of screams); in the Mobile category, for Education and Reference (Tablet) for its Circa 1948 app; and for Services and Utilities (Tablet) for the Stop Mo Studio app.
Canada swept the Mobile Campaigns Award in the Advertising and Media category, with Publicis Canada winning the Webby for Watch Dogs Live and Tribal Worldwide Canada winning the People's Voice award for the McDonald's Fry Defender app.
In the Website category, Blackjet won the Webby for Best Use of Animation or Motion Graphics for its work on the website for dry cleaning startup Alfred. The site was also nominated for Best Home/Welcome Page.
The final Canadian winner was Juniper Park, which took the People's Voice award for Public Service and Activism in the Social category for "Don't Let Them Disappear," a social campaign for human rights organization IFEX to spread awareness for the victims of a massacre of 58 political activists in the Philippines.
Canadian agencies and companies represented over 40 nominees at the awards. Despite not taking home any awards, Lg2 had four nominations, including a pair for the "Ghosts" road safety campaign. John St. had a pair of nominations in Advertising and Media: one for Best Use of Data Driven Media for "The Nicer List" Facebook app it developed for Future Shop and one for Best Copywriting for its "Reactvertising" promo video produced for last year's Agency of the Year ceremony. Also getting listed for two nominations in Advertising and Media was TBWA\Toronto – with one in Branded Content for its Gatorade Sledge Hockey short doc and one in Health, Wellness and Pharmaceuticals for its work with skincare brand Zealios on an app that offered discounts on sunny days.